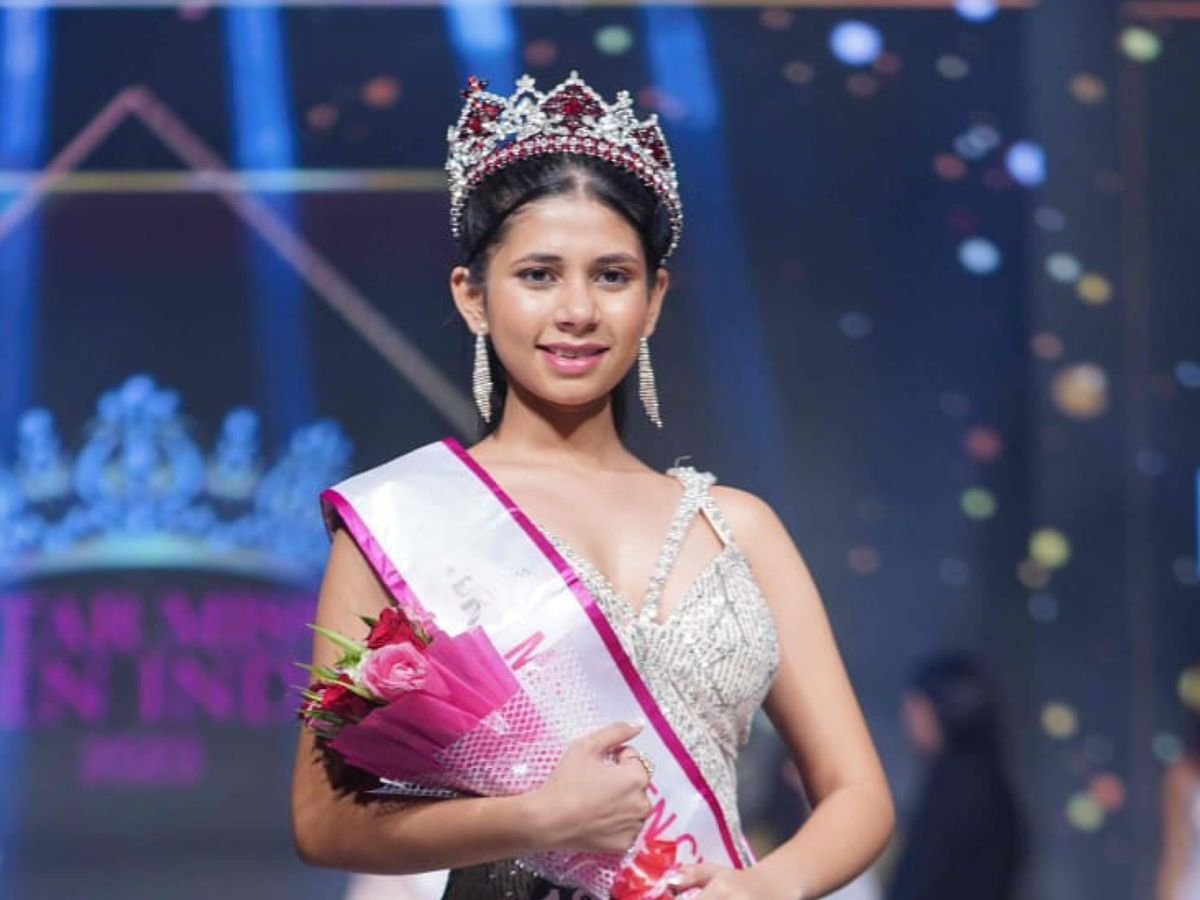 Young Mumbai Girl, Mihika Vanage, Crowned Miss Teen Charm International India 2024 at Star Miss Teen India 2023
Mumbai (Maharashtra) [India], July 24: In a stunning display of grace, poise, and talent, 17-year-old MihikaVanage from Mumbai has been crowned Miss Teen Charm International India 2024 at the prestigious Star Miss Teen India 2023 pageant. The captivating event took place at Hotel Clark Amer in Jaipur, spanning from July 12th to July 16th, 2023, where around 50 participants from across the nation showcased their talents and beauty.
The contestants, all aged between 14 to 18 years, faced a series of challenging rounds that tested their confidence, intelligence, and charisma. The competition included segments such as the Personal Interview, Introduction Round, Talent Round, National Costume Round, Q&A Round, Swimsuit Round, and the Evening Gown Round.
MihikaVanage, a 12th-grade student at NM College of Commerce and Economics, stood out among the talented young ladies, winning hearts with her exceptional charm and grace. Her mesmerizing presence on the stage, coupled with her talents, earned her the well-deserved title of Miss Teen Charm International India 2024.
Ecstatic with their daughter's achievement, Mihika's parents expressed their joy, stating, "We extend hearty congratulations and best wishes for her future endeavors."
The crowning glory doesn't end here for MihikaVanage, as she will now have the honor of representing India on an international platform in 2024. She will be competing for the prestigious title of "Miss Teen Charm International 2024" in Venezuela, showcasing the essence of India's rich culture and grace.
Mihika's journey to the crown was not without challenges, as she faced tough competition from talented young women from all corners of India. Her victory is a testament to her hard work, determination, and unwavering passion to make her mark in the world of beauty pageants.
Miss Teen Charm International is a platform that empowers young women and nurtures their confidence, leadership, and public speaking skills. By participating in such a prestigious event, MihikaVanage has not only earned recognition for her grace and charm but has also become an inspiration for many other young girls dreaming of similar achievements.
As Mihika prepares to represent India on the global stage, the entire nation rallies behind her, extending their heartfelt congratulations and best wishes for her future endeavors. Her journey is set to leave a lasting impact on the world stage and will undoubtedly make India proud.
With Mihika Vanage's reign as Miss Teen Charm International India 2024, she is all set to make her mark at the international pageant, leaving an indelible impression and showcasing the world the true charm and charisma of India's youth.