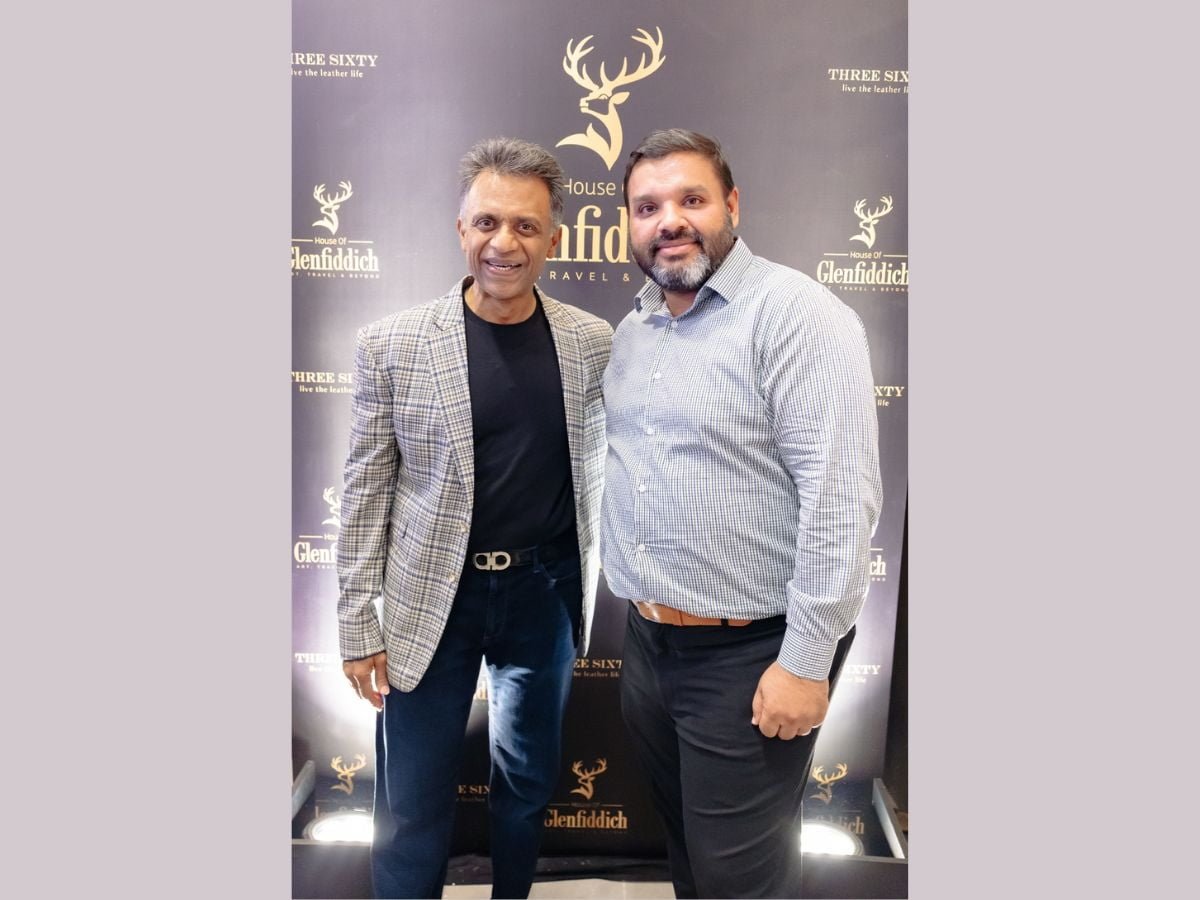 William Grant & Sons India launches the HOUSE OF GLENFIDDICH
Experience the world of luxury with Art, Travel & Beyond.

An exploratory voyage.An artistic dialogue.A promise of endless possibilities.An ode to refinement and dreams.
New Delhi (India), July 19: Staying true to the creative and artistic vision, William Grant and Sons India Private Limited are pleased to announce House of Glenfiddich – its luxury lifestyle brand, where the brand strives to build unique consumer experiences across many touch points which combine the finest in art, travel and beyond. In its relentless pursuit of excellence, House of Glenfiddich aims to push the boundaries of creativity and design – ranging from avant-garde exhibits to cutting-edge collaborations, which reinterpret and reimagine the very essence of modern-day luxury.
As a company, William Grant and Sons India Private Limited has pioneered innovation, experiences and collaborations globally, within the industry, to offer a diverse range of limited editions and collectibles that have helped fulfill an ever evolving demand of the consumer. In the same spirit, they identify with the fast-evolving meaning of luxury for the Indian consumer to offer high quality products & experiences.
House of Glenfiddich is deeply rooted within the luxury lifestyle passion points of art, fashion, design, entrepreneurship, travel and beyond. The brand will bring a range of products and experiences for the discerning consumers in India – who appreciate quality and finer things in life. The collections from the House of Glenfiddich, will not only be inspired by chic global trends, but also offer tailor-made products and immersive experiences as it evolves.
In coherence with the brand pillars, House of Glenfiddich has joined forces with Three Sixty, a lifestyle brand renowned for its one-of-a-kind handcrafted leather furniture and bespoke pieces. This collaboration brings together the values upheld by both partners – the House of Glenfiddich's refined and sophisticated approach to luxe living and Three Sixty's exceptional craftsmanship and an unwavering commitment to sustainable innovation.
Inhabiting a multi-sensory appeal, the House of Glenfiddich collection invites diverse tastes and design sensibilities – from the nifty travel duffle bags and chic pouches to slickly handcrafted furniture collectibles like elegant bar stools and comfy lounge chairs.
These unique pieces will be available for purchase at the online store, https://www.threesixty.life/collections/house-of-glenfiddich as well as the physical retail locations which include Sultanpur, MG Road, Delhi – their flagship store, as well as B2B outlets Ambiance – Kirti Nagar, Delhi, and Trezure – Bhiwandi, Maharashtra. Selective items will also be available at the Three Sixty store at Indore airport.
The House of Glenfiddich and Three Sixty share a common desire: to evoke a deep sense of care and emotional connection in consumers who embrace their symbolic creations.
Talking about this collaboration, Sachin Mehta, Country Director, William Grant & Sons India shared, "Today represents an important milestone for our company and the future of luxury living.
We are proud to set a new benchmark for bespoke luxury collections, personal storytelling and product creations. House of Glenfiddich is delighted to collaborate with Three Sixty to bring a unique proposition of lifestyle products & luxury living and travel."
Vikash Gupta, Founder & CEO of Three Sixty, expresses his enthusiasm about the partnership, "With this creative and artistic collaboration, our mission is to offer customers an empowering luxury experience that captures the essence of life's finest moments. We aim to redefine 'the art of the possible' at the intersection of luxury and design."
The House of Glenfiddich and Three Sixty represent the pinnacle of luxury and are dedicated to creating an immersive experience through this unique offering of elegant collectibles.
ABOUT WILLIAM GRANT & SONS
William Grant & Sons is an independent, family-owned distiller headquartered in the United Kingdom and founded by William Grant in 1887. Today, the global premium spirits company is owned by the sixth generation of his family and distils some of the world's leading brands of Scotch whisky, including the world's most awarded single malt, Glenfiddich®, The Balvenie®, a range of handcrafted single malts, and the world's third largest blended Scotch, Grant's®, as well as other iconic spirits brands such as Hendrick's® Gin, Monkey Shoulder® Sailor Jerry®, Tullamore D.E.W. ® Irish Whiskey and Drambuie®.
Please visit the website at https://houseofglenfiddich.com/
ABOUT THREE SIXTY
Three Sixty is a premium, homegrown lifestyle brand and design studio offering bespoke handcrafted leather products including furniture, mobile bars, home accents, organisers and more. Akin to a perfect work-life balance, where it derives its name from, the brand works in a unique collaborative process to develop a repertoire of chic, high-end leather collections.
Founded in 2012, under the parent company Ranvik Exports Pvt. Ltd. by Vikash Gupta, Three Sixty emerged with an ethos of celebrating India's rich tradition, craftsmanship through sustainable practices and a perfect amalgamation of classic and contemporary designs.
Three Sixty's entire collection is available across the globe: www.threesixty.life.
To experience the brand's eclectic product range, one can visit their flagship store at Sultanpur, MG road, Delhi and they are stocked across various cities in India through more than 30 outlets.