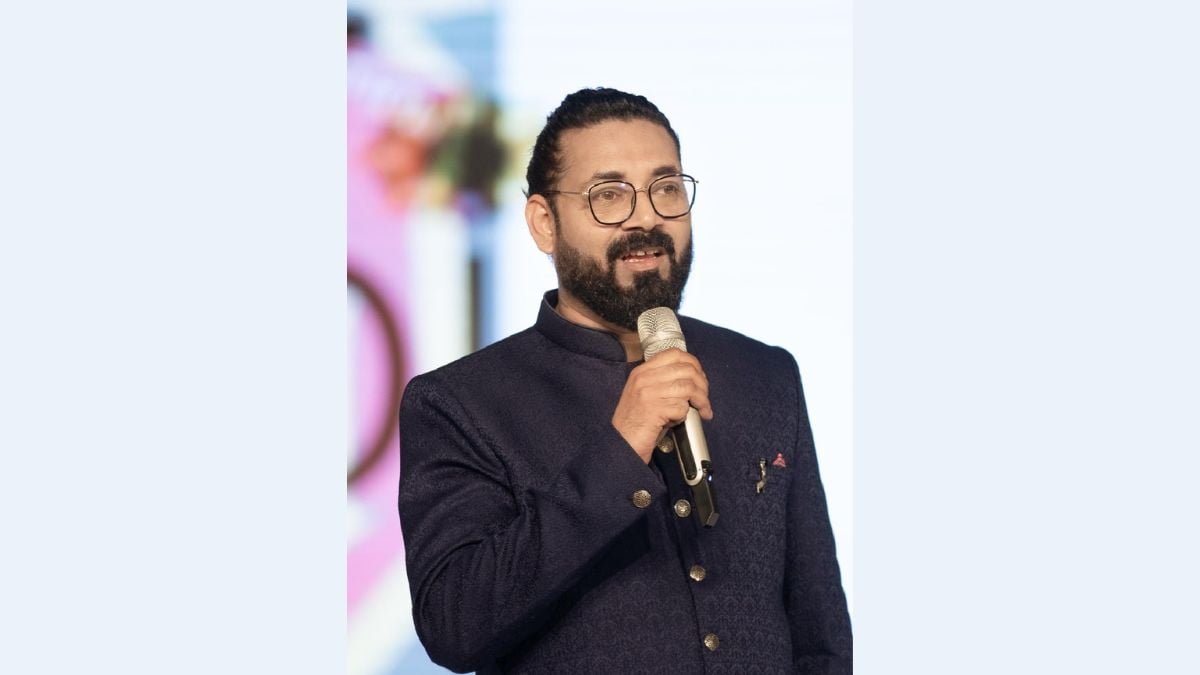 Visionary Entrepreneur Ankush Anami Transforms the Design Industry through the World Designing Forum
New Delhi (India), August 1: The Inspiring Journey of Ankush Anami from Lucknow to Noida Lucknow-Born Innovator Shaping the Future: Ankush Anami, a visionary entrepreneur, has been revolutionizing the design industry with his innovative approach since the establishment of the World Designing Forum in 2017. Born in Lucknow, Ankush's journey from a small town to Noida has been nothing short of remarkable.
Education: The Bedrock of Success
Ankush's educational journey played a pivotal role in shaping his versatile skillset. He completed his schooling in Lucknow and pursued higher education at Delhi University, where he earned both a Master's in Business Administration (M.B.A) and a Bachelor's degree in Engineering (B.tech). This combination of business acumen and technical expertise laid the foundation for his future endeavors.
Bridging Creativity and Efficiency: Project Management Professional
With a thirst for knowledge and a desire to excel, AnkushAnami went a step further and acquired certification as a Project Management Professional. This additional expertise enabled him to bridge the gap between creativity and practicality in the design world, making him a force to be reckoned with in the industry.
A Tribute to a Beloved Mother: Late AneetaAnami
The path to success was not without its challenges. Ankush experienced profound loss with the passing of his mother, the Late AneetaAnami. Despite this tragedy, he channeled his grief into determination, using it as motivation to make her proud by pursuing his passion for design.
A-Pillar of Strength: Shilpi Rani and the Loving Family
AnkushAnami's entrepreneurial journey was supported by his loving family, especially his wife, Shilpi Rani. Her unwavering support has been a source of strength for Ankush, enabling him to pursue his dreams fearlessly. Together, they are blessed with two beautiful daughters, SukhAnami and KhushAnami, who serve as a constant source of inspiration for their father.
World Designing Forum: Pioneering Creativity and Innovation
In 2017, AnkushAnami founded the World Designing Forum, a platform that has been a game-changer in the design industry. The forum provides budding designers with an opportunity to showcase their talents, fostering creativity and innovation in the field. Under Ankush's visionary leadership, the World Designing Forum has become a hub for aspiring designers and industry professionals alike.
Ankush Anami's Vision: A Global Impact
Looking ahead, Ankush Anami envisions taking the World Designing Forum to new heights. With his exceptional leadership and creative genius, he aims to expand the forum's reach and impact the design world on a global scale. His vision is to inspire and empower designers worldwide, leaving a lasting legacy for generations to come.
Conclusion: Ankush Anami – A Beacon of Inspiration
Ankush Anami's journey from Lucknow to Noida is a testament to the power of determination, education, and family support. As the founder and CEO of the World Designing Forum, he continues to push boundaries, transforming the design industry and inspiring aspiring designers across the globe. With his passion, dedication, and innovative spirit, Ankush is a beacon of inspiration for anyone striving to make a positive impact on the world through their creativity and vision.