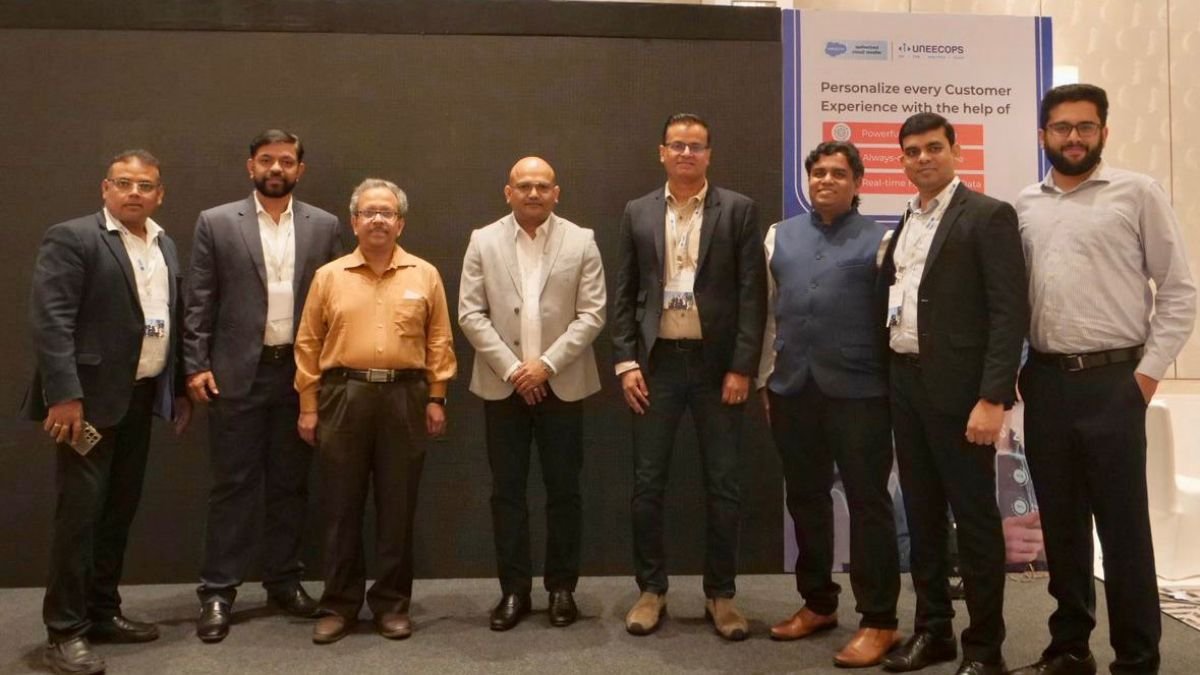 Uneecops' Salesforce Tech Event in Ahmedabad: Empowering Business Growth with AI + Data + CRM
Ahmedabad (Gujarat) [India], July 24: For the city's businesses, yesterday was about 'Empowering Business Growth: Discovering how the future of business is AI + Data + CRM,' as they gathered at ITC Narmada for an enlightening tech event organized by Uneecops. The event was about enterprise IT modernization and began with a captivating keynote address by Professor Indranil Bose, Nykaa Chair in Consumer Technology and Professor of Information Systems. Prof. Bose emphasized the significance of taking the digital transformation of Ahmedabad companies to the next level, inspiring the audience to embrace technological advancements for sustainable growth.
The event also featured RuchirPurwar – Vice President of Indirect Strategy – Salesforce, and NitinVinzuda – Account Executive, Salesforce. RuchirPurwar shed light on how Salesforce is redefining the global business landscape with its advanced AI + Data + CRM solutions. NitinVinzuda further deepened the discussion, sharing real-world use cases and applications of Salesforce products across various industries.
Uneecops leadership then took the stage to present an enthralling showcase of Salesforce and its transformative power. Uneecops, HiranjJambudia – Director Global Business, Abhijeet Kate – Director and Dr. Ashwini Kumar Raj, Salesforce Head at Uneecops, elaborated on the user-friendly CRM system, adoption-related challenges, and potential results in sales, marketing, and other business arenas.
Moderated by Prasant Agarwal, Head of Marketing at Uneecops, the tech event witnessed a diverse audience of growing companies and entrepreneurs from Ahmedabad eager to leverage technology to gain a competitive edge. It was a culmination of the latest technological advancements and innovative solutions to create successful L.I.V.E. enterprises, transforming Ahmedabad's business landscape into a realm of growth and prosperity.