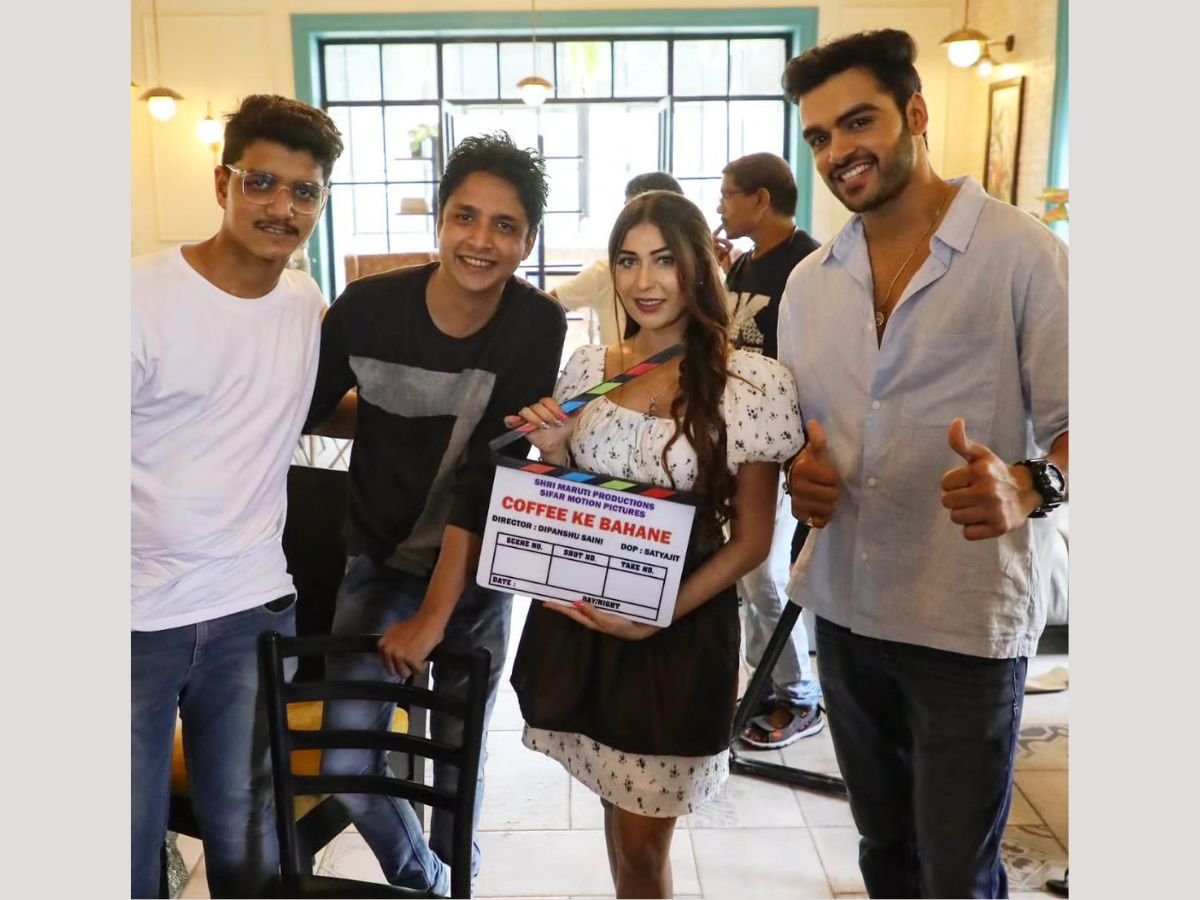 Top Shots Life Music Label Owner Vinay Singh to Release Coffee Ke Bahane Featuring Kashish Thakur & Ruma Sharma Worldwide
Mumbai (Maharashtra) [India], August 9: In an exciting development, Vinay Singh, the owner of TopShotsLife Music Label, is gearing up to launch a captivating new music single titled "Coffee KeBahane." The song, sung by the talented Benny Dayal, is set to feature the dynamic duo of Kashish Thakur and Ruma Sharma in lead roles. The anticipation is building as the release date approaches, with the song scheduled to hit the global airwaves in August.
The project has garnered immense attention due to the collaboration of two accomplished producers: Anuj Agrawal of Shri Maruti Productions and AsharAnis Khan of Sifar Motion Pictures. This partnership marks Anuj Agrawal's debut venture as a producer with his company, Shri Maruti Productions, while for AsharAnis Khan, it's a milestone 10th music video under the banner of Sifar Motion Pictures. 
Mr. ShreyasGawandi, the Managing Director of Sifar Motion Pictures, stands at the forefront of this transformation, armed with a resolute belief in the power of remarkable content.
The song, directed by DipanshuSaini and featuring cinematography by SatyajitHajarnis, is currently in its post-production stage. Director DipanshuSaini known for his stylish filmmaking remarks his 5th Music Video with Ashar. As the duo shares unbreakable Director-Composer Bond makes the project even more exciting.
The excitement surrounding the upcoming release is palpable, and fans can expect a virtual treat that combines cute romance with mesmerizing dance moves. Roadies winner Kashish Thakur and actress Ruma Sharma will be showcasing their chemistry in the music video, promising an experience that resonates with audiences on multiple levels. The lead cast already making their audiences tease on social media thru their stories and posts on the song. 
The decision to release the song worldwide in August was made by Mr. Vinay Singh, who is renowned not only for his music label but also for his mega event & Live Concerts company in the U.S. The music label's team, led by AdityaBhadoria, has secured an exclusive deal for this mega independent music single, further adding to the anticipation and excitement surrounding the release.
As the days count down to the grand unveiling of "Coffee Ke Bahane," the audience can hardly contain their excitement. With a unique blend of talent, creativity, and production expertise, this music single is poised to make waves across the global music scene. Stay tuned for further updates on the release, as the dates are expected to be announced post Independence Day.