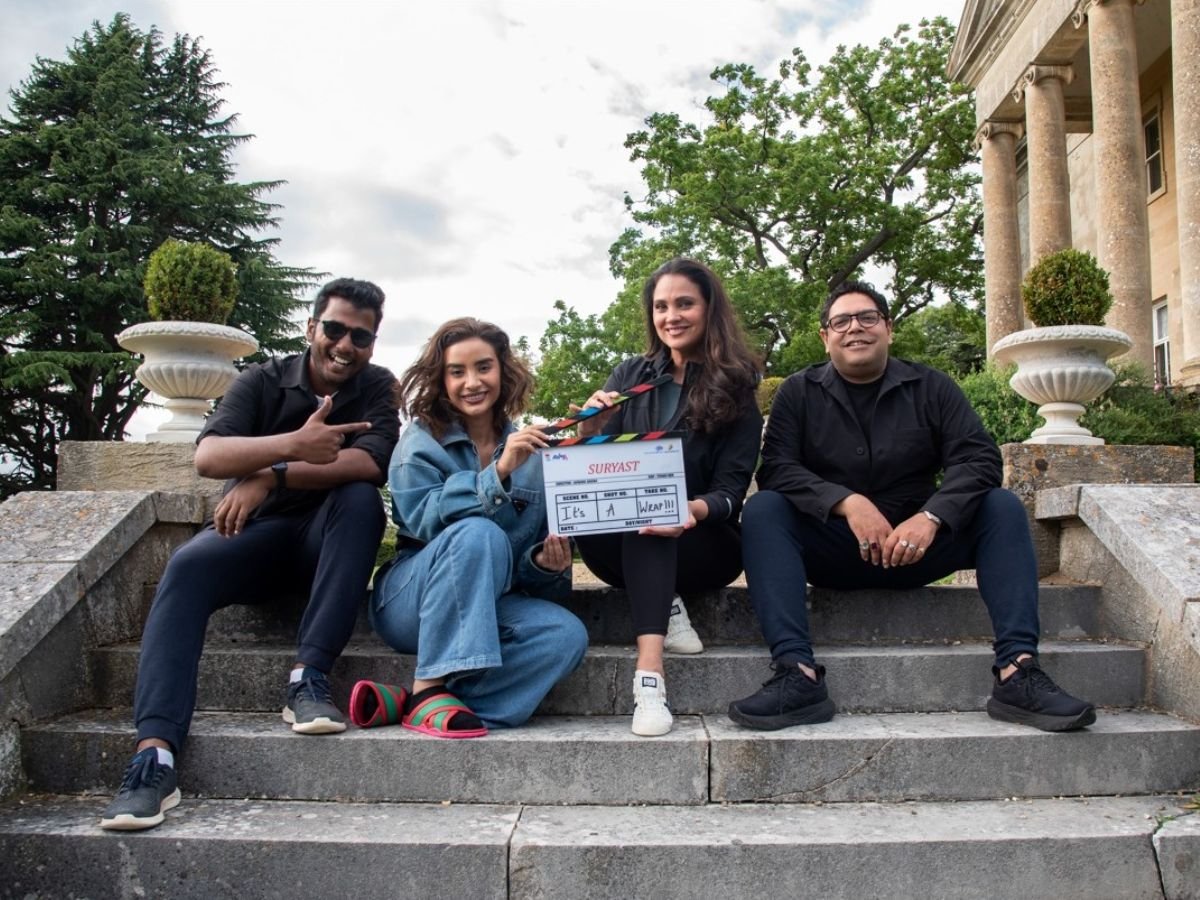 "Suryast" Shoot Wrap : Director Avishek Ghosh and Lara Dutta come together again after the heartwarming "Ishq-E-Nadaan"
New Delhi (India), August 14: In a start-to-finish shooting schedule in the United Kingdom, "Suryast" starring Lara Dutta and Patralekhaa Paul completed filming. Directed by AvishekGhosh, "Suryast" is a revenge drama thriller laced with power packed performances by the lead cast. This is the second time after the critically acclaimed "Ishq-E-Nadaan", Director AvishekGhosh and Lara Dutta have joined hands, with Patralekhaa Paul also roped in.
Says Lara Dutta, " It has been an incredible experience on one of the most organised sets. I have never had such an intense shoot physically and emotionally and I will not forget playing Avantika (her character in the film) in a long time to come. I am glad that I was given this opportunity to explore playing a character like this. It's been one of the most fulfilling experience."
Says Patralekhaa Paul, "I enjoyed being part of Suryast. My character has some awesome shades, which I loved playing. I am sure cinema lovers would be in for a treat when the film releases."
Says Director AvishekGhosh, "Suryast has been a subject close to my heart, and we were privileged to have Lara and Patralekhaa joining us. Both lead artists have delivered memorable performances, making the Suryast journey an immersive experience."
"Suryast" is a tale of two women who cross paths in an elaborate mind game of cat and mouse, setting it as the perfect revenge drama. Set in a majestic mansion with sprawling lawns in the United Kingdom, the story has all the elements of a mindbendingthriller, which will enthrall audiences. The film has been written by Sudeep Nigam, and cinematography has been done by Tiyash Sen.