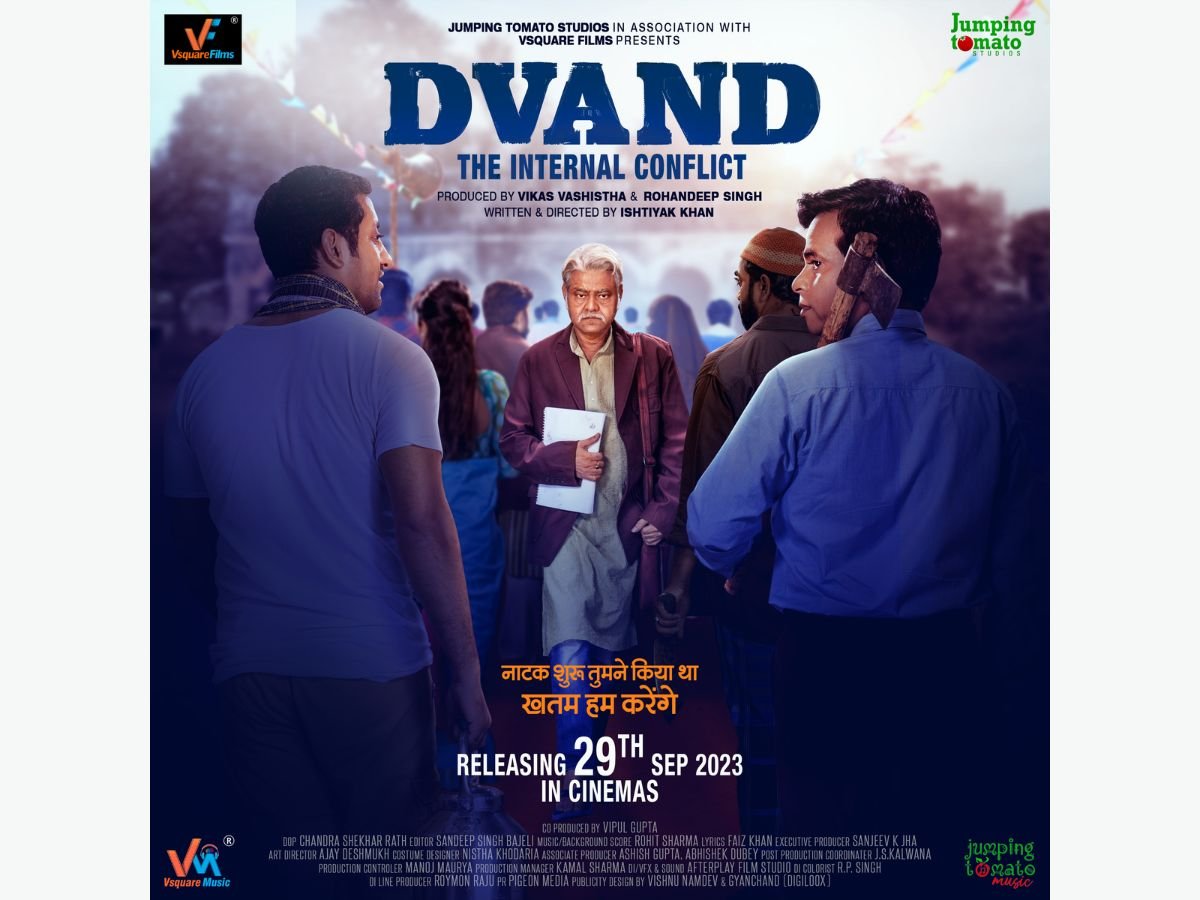 Sanjay Mishra's 'Dvand-The Internal Conflict' will be released on September 29, The first look poster launched
Mumbai (Maharashtra) [India], September 5: The film 'Dvand-The Internal Conflict' starring famous actor Sanjay Mishra will be released on 29 September 2023. The first look poster of the film was launched on Tuesday, Teacher's Day.
The film is produced by VikasVashistha and Rohandeep Singh under the banner of Rohandeep Singh's Jumping Tomato Studio and VikasVashistha'sVSquare Films. It is directed by Ishtiyak Khan. He has also written the story of the film. The film's punchline is, you started the drama,we will finish it. This is sure to add excitement to the film. It has music by award winning music director Rohit Sharma, while the film will also feature director Ishtiyak Khan, IpshitaChakraborty, VikramKochhar, Tina Bhatia, Mohammad Faiz, VishwanathChatterjee and AshishShukla along with Sanjay Mishra.
The movie is a comic take on Shakespeare's popular play Othello. It blends humor with adventure, which will keep the viewers on the edge of their seats. The story of the film is very good, which will touch the hearts of the audience. Different shades of society will be seen in the film. The film's producer Rohandeep Singh believes that the film will settle in everyone's mind. He hopes that it will be greatly appreciated at the international level as well. He believes that every film should have a social message. At the same time, VikasVashistha says that this film tells us that there are different shades in our society and one of them is that people become jealous very easily or get influenced by negative emotions. So this movie teaches us how we can assess our flaws and fight them to become a better person.