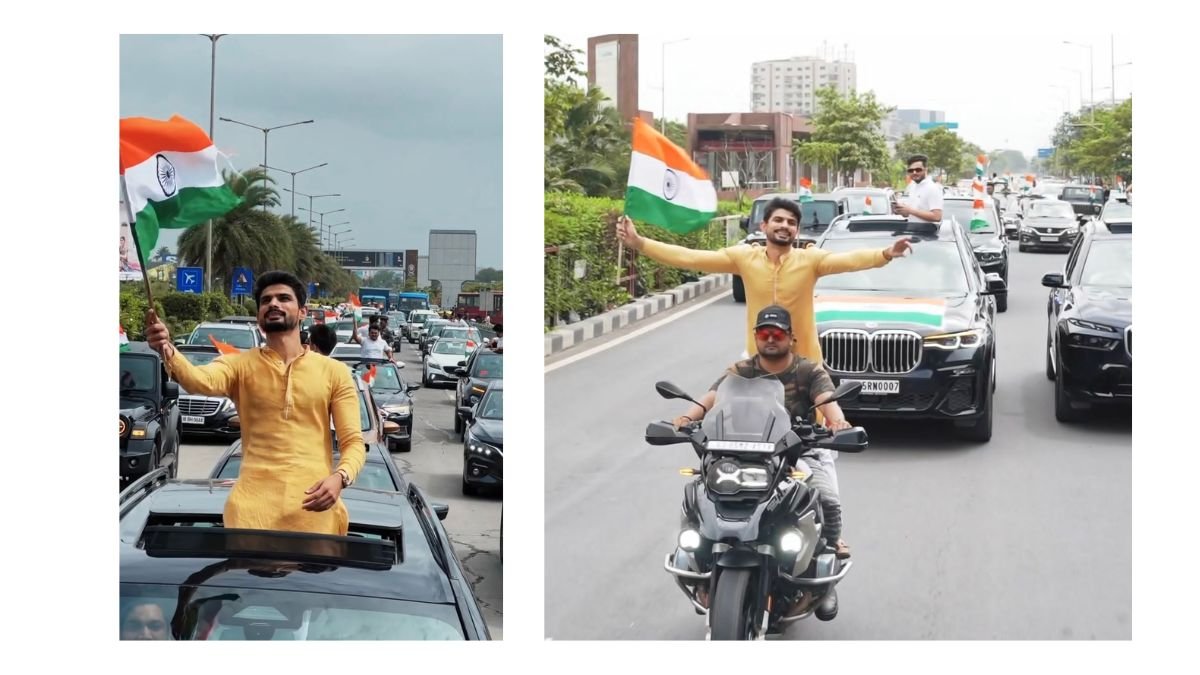 Real estate developer Dipak Bharwad celebrates 77th Independence Day with Tiranga Car Rally
Surat (Gujarat) [India], August 18: Surat was witness to a remarkable display of patriotic fervor and unity as the Tiranga Car Rally painted the city with the vibrant colors of the national flag on the occasion of the 77th Independence Day on Tuesday. The rally marked the celebrations of Independence Day and showcased strong public participation and unity.
A brainchild of young entrepreneur and real estate developer DipakBharwad, the Tiranga Car Rally, comprising 75 cars, was flagged off by Vijay Bharwad, Chairman of Gokul Developers and Trustee of Malabhai Sarabhai Education Trust.
The rally, held as a part of the AzadiKaAmritMahotsav celebrations, commenced at Gokul Developers' office near Breadliner Circle and culminated at Dumas after crisscrossing different parts of Surat city. The rally witnessed the enthusiastic participation of youngsters from different communities.
Speaking on the occasion, DipakBharwad said, "On the occasion of the 77th Independence Day, we celebrate the progress we have made as an independent country and reiterate our commitment to achieving the many more milestones that await us. The Tiranga Car Rally brought together individuals from different communities and backgrounds and celebrated our country's independence, the strong link that binds us together."
Known for his philanthropic endeavors and dedication to social causes, Dipak Bharwad once again rallied the community to celebrate independence through the spirited Tiranga Car Rally. Earlier this year, he organized a 50 km long Tirangayatra from Surat to Bardoli, featuring more than 100 bikers and aimed at spreading the messages of patriotism and brotherhood. Recently, Dipak Bharwad celebrated his birthday by distributing 7,000 notebooks among underprivileged children and hosting a cake-cutting ceremony with them.