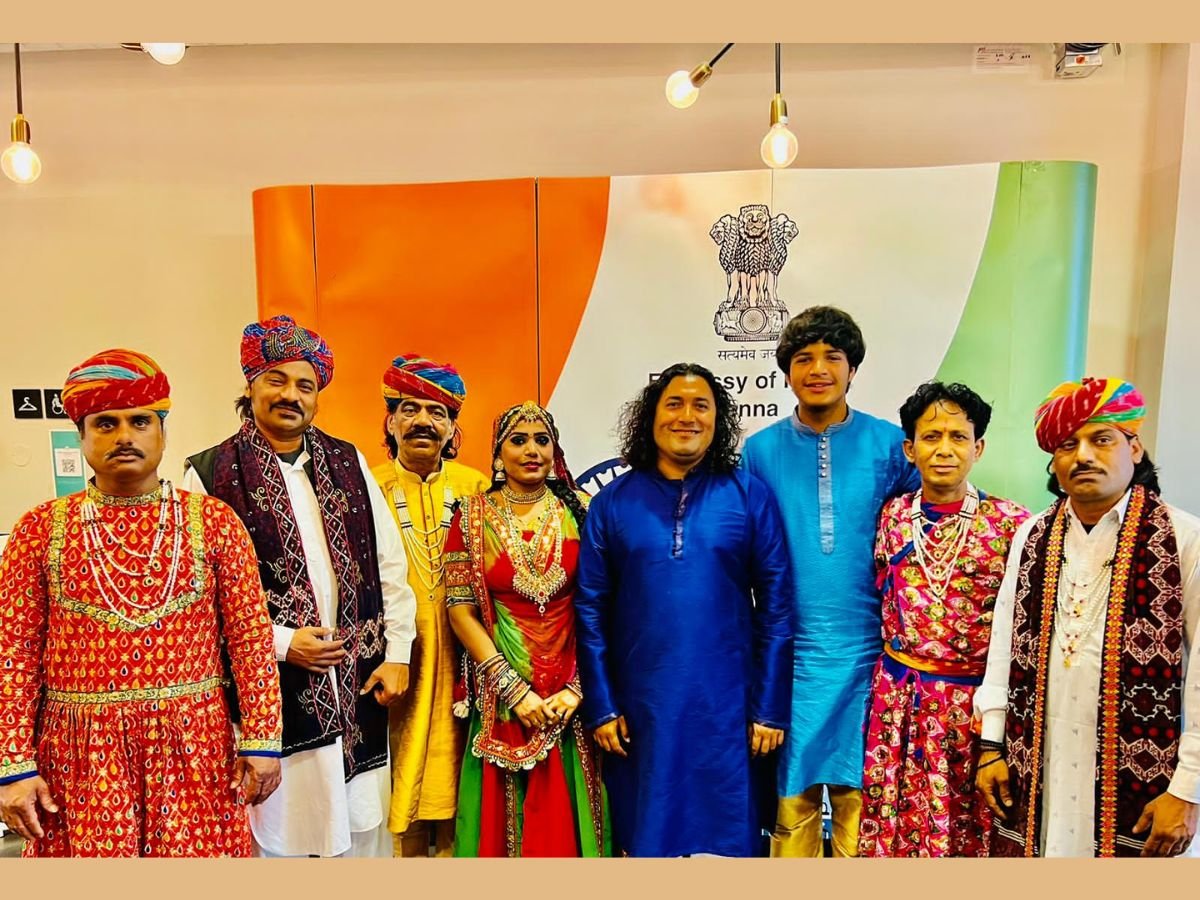 Rajasthan's RahisBharti and Dhoad Band: 23 Years of Spreading Indian Culture and Folk Music across the Globe
Jaipur (Rajasthan) [India], July 31: Taking the Indian flag to different towns and villages in many countries for the last 23 years." The Dhoad band has been invited to Portugal, Kenya, Uganda, Germany and France, which is a moment of pride for India, he added.
Dhoad is only band from Rajasthan in India that is going around performing in villages and towns country to Country for 6-7 months in a year continuing since 23 years Nonstop.
Bharti with his Dhoad band has been conserving the tradition of folk singing, the heritage of folk music and the heritage of folk music and legacy of folk dance. He has been playing an important role in spreading the culture of India through folk music of Rajasthan in different countries. "In the performances, we invite people to India to see its rich culture and tradition,"Bharti said.
The Indian tradition and culture is so famous around the world that Dhoad Band is frequently invited to perform. Bharti is carrying the rich legacy of India across the world. He said, "It is great that people around the world like Indian music especially Rajasthani folk music and dances."
It is also to be mentioned that Martine Le Coz has written a book on Bharti and she had said that it is another way of getting connected to the very old and generous Indian tradition by meeting Bharti and members of Dhoad Band.
Recently, Bharti and Dhoad performed at the opening ceremony of the 'Namaste France' festival on July 6. Indian culture, traditions and contemporary arts were showcased at this festival.
India and France celebrated the silver jubilee anniversary of their strategic partnership in the form of the Namasté France festival, organised by the Embassy of India in Paris with support from the Ministry of Culture, Government of India.
The festival was followed by the visit of Prime Minister NarendraModi to France on July 14 and was the Guest of Honour of the parade on the National Day of France.
The Dhoad Band founder Bharti started this journey from a small village Dhod in Rajasthan and has taken the Rajasthani folk arts and music across the globe. He has not only cherished the heritage of Rajasthan's folk dance, music and singing but played an important role in spreading the culture of India throughout the world through his Dhoad band for more than the last two decades by performing Rajasthani folk music.
Bharti has given opportunities to more than 700 artists from different communities to perform in his band and gave an international platform to them. This is the first group from India that is making Rajasthan and India proud along with the Rajasthani culture.
The performers in the Dhoad Band include Babu Khan – Singer, plays Harmonium; SikanderLanga – Singer; Afridi Bharti – plays Tabla, Manju Sapera, Sushila Kalbeliya, Pooja sapera – Rajasthani dancer, Bhawai; Yakub Khan – plays Dholak; Alfaz Khan – plays Kartal and TanwarLal – plays Alphonium, Mohammed Bundu – singer, Gopal singh khichi – Nangara, Morusapera – Rajasthani dance, Pathan – Kartal – Barkat – Dholak, Pukhraj – Bhawai dance, Mohammed Rafeek, Hussain LANGA –Algoza.