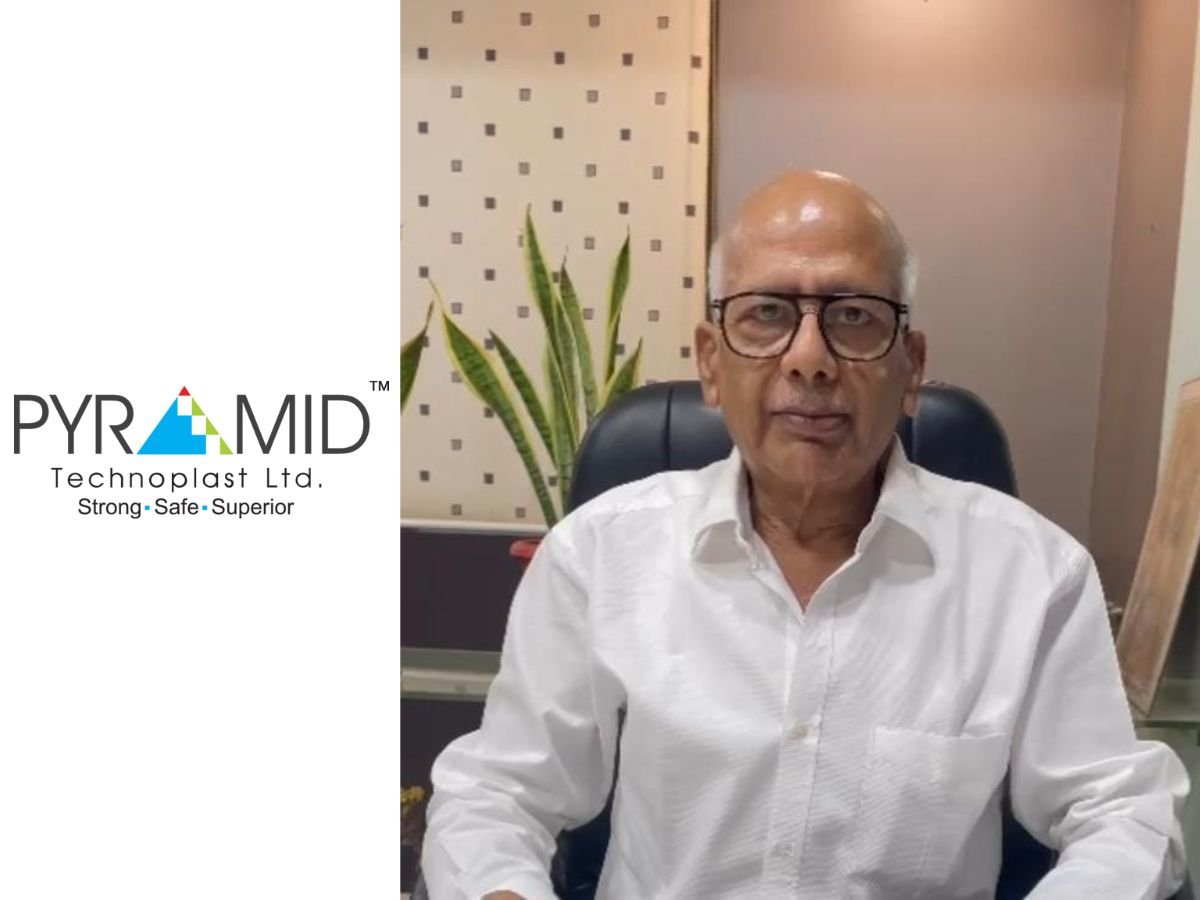 Pyramid Technoplast Ltd plans Public Issue of up to Rs. 153.05 crore to fund its growth plans; IPO Opens on 18 August
Mumbai (Maharashtra) [India], August 10: Pyramid Technoplast Limited, an industrial packaging company known for its expertise in manufacturing polymer based molded products is planning to raise up to Rs. 153.05 crore from its public issue to fund its growth plans. The company plans to use issue proceeds for repayment of outstanding borrowings, funding working capital requirement and general corporate purposes. The public issue will open for subscription on August 18 and will close on August 22, 2023. The company's shares will be listed in the BSE & NSE.The Book Running Lead Managers to the Offer are PNB Investment Services Limited and First Overseas Capital Limited. The Registrar to the Offer is Bigshare Services Private Limited.
The initial public offering of up to 92.20 lakh equity shares of face value Rs. 10 each comprises of fresh issue of up to 55 lakh equity shares and an offer for sale of up to 37.20 lakh equity shares by the promoter group – Credence Financial Consultancy LLP. Company has fixed price band of Rs. 151-166 per equity share for the public issue. The company plans to raise up to Rs. 153.05 crore from the public issue at the higher price band of Rs. 166 per share. The minimum lot size for the application is 90 shares and multiple thereof. Retail investor and HNI quota for the IPO is kept at not less than 50% and 20% of the issue respectively while QIB quota is kept at a maximum 30% of the issue.
The offer includes fresh issue aggregating Rs. 91.30 crore and offer for sale by the Selling Shareholder aggregating to Rs. 61.75 crore on upper band price through the Offer.
Mr. BijaykumarAgarwal, Chairman and Managing Director of Pyramid TechnoplastLimited states,"The Offer marks a significant milestone in our ongoing journey. Our goal is to deliver high-quality products to our valued customers, drawing upon our wealth of experience. With India emerging as a prominent manufacturing hub for the chemical and pharmaceutical industry, we anticipate continuous increase in demand for our packaging solutions. The capital generated from the Offer will play a pivotal role in driving our growth and enabling us to increase the market share."
Incorporated in 1997, Pyramid Technoplast Limited manufactures polymer-based molded products (Polymer Drums) mainly used by chemical, agrochemical, specialty chemical, and pharmaceutical companies for their packaging requirements. Company has six manufacturing units out of which four are situated in Bharuch, GIDC, Gujarat, and two are situated at Silvassa, UT of Dadra and Nagar Haveli. The total installed capacity of their Polymer Drum manufacturing units is 20,612 MTPA, the total installed capacity of the IBC manufacturing unit is 12,820 MTPA and the total installed capacity of the MS Drums unit is 6,200 MTPA. The company is in the process of constructing its seventh manufacturing unit which will also be situated in Bharuch, GIDC, Gujarat.The company has obtained UN certification outlined by United Nations Recommendation for IBC and MS Drums to meet safety levels.
The financial performance of the company has exhibited considerable progress over the years, demonstrating growth and stability. For FY22-23 company reported revenue of Rs. 482.03 crore and net Profit of Rs. 31.73 crore. As on March 2023, Net worth of the company stands at Rs. 107.25 crore, Total Assets at Rs. 225.78 crore and Reserves & Surplus at Rs. 75.97 crore.
| | | | |
| --- | --- | --- | --- |
| Particulars | FY23 | FY22 | FY21 |
| Revenue (Rs in Cr) | 482.03 | 402.64 | 316.18 |
| Net Profit (Rs in Cr) | 31.76 | 26.15 | 16.99 |
| EBITDA (%) | 10.75% | 11.03% | 10.28% |
| PAT (%) | 6.59% | 6.49% | 5.37% |
| ROCE (%) | 28.83% | 28.49% | 27.85% |
IPO Highlights –Pyramid Technoplast Ltd
IPO Opens on
August18, 2023
IPO Closes on
August 22, 2023
Issue Price Band
Rs. 151-166 Per Share
Issue Size (No of Shares)
92.20 lakhEquity Shares
Fresh Issue (No of Shares)
55 lakh Equity Shares
Offer for Sale (No of Shares)
37.20 lakh Equity Shares
Issue Size (Rs. Cr)
Rs. 139.22 – 153.05crore
Listing on
BSE & NSE