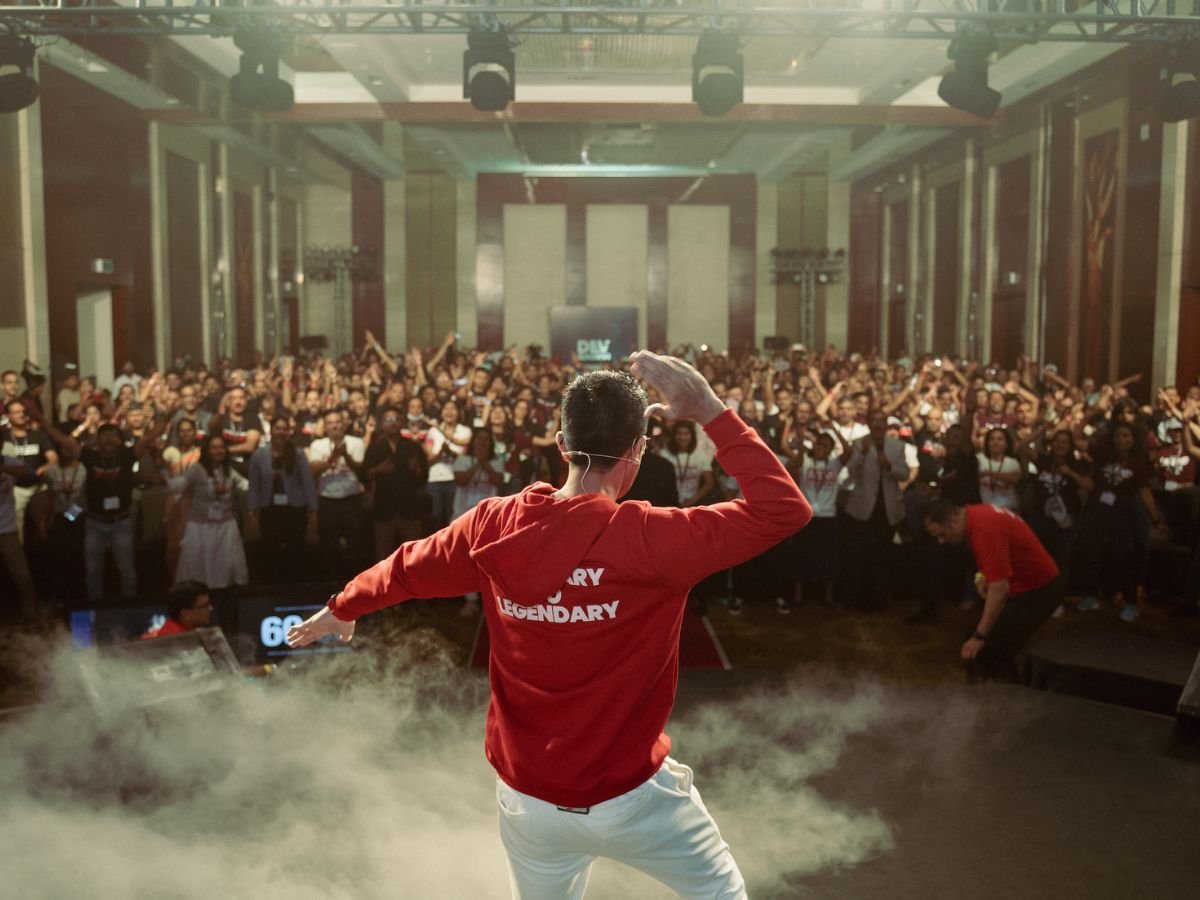 Passionpreneur Connect 2023: DevGadhvi's Powerhouse Event Hits Mumbai
Mumbai (Maharashtra) [India], August 14: DevGadhvi's signature event, Passionpreneur Connect, is poised to electrify Mumbai this month! Spanning three days, it beckons professionals and entrepreneurs from all over India, providing a stellar arena for networking, enrichment, and rejoicing with other likeminded individuals.
Regarded as an annual highlight on the entrepreneurial calendar, Passionpreneur Connect is eagerly awaited by those seeking to unlock their potential and to scale their businesses to new heights. The event offers exceptional value, making it accessible to a wide range of participants.
At the heart of Passionpreneur Connect is a mission to deliver invaluable insights, guidance, and inspiration. The event is designed to empower individuals with practical knowledge and successful strategies to convert passions into thriving enterprises. To augment this, it also includes a plethora of free resources to assist in starting and scaling up businesses.
Headlined by India's best business coach, DevGadhvi, acclaimed as India's best business mentor, the event desires to leave the audience spellbound with in-depth knowledge on the power of energy, relationships and community. Some of the other speakers have triumphed over adversity and will be sharing their journey.
Beyond its educational aspects, Passionpreneur Connect aims to foster connections and collaborations amongst attendees. Ample networking opportunities enable participants to interact with fellow entrepreneurs, share ideas, create professional relationships, and establish a robust personal brand on social media. The event encourages an environment of collaboration and mutual growth, nurturing a vibrant Passionpreneur community.
The previous edition of Passionpreneur Connect, held in Pune in 2022, was a resounding success, drawing a motivated crowd and offering invaluable insights and networking opportunities.
Set to take place from August 25th to 27th, Passionpreneur Connect 2023 in Mumbai provides an opportunity to align family mindsets with professional ambitions, fostering a shared journey of personal and professional growth.. Don't miss this empowering event that promises to create a lasting impact.
Sign up at https://link.devgadhvi.com/ppct-2023-pr
Date: August 25-27, 2023
Location: CIDCO Exhibition & Convention Centre, Navi Mumbai