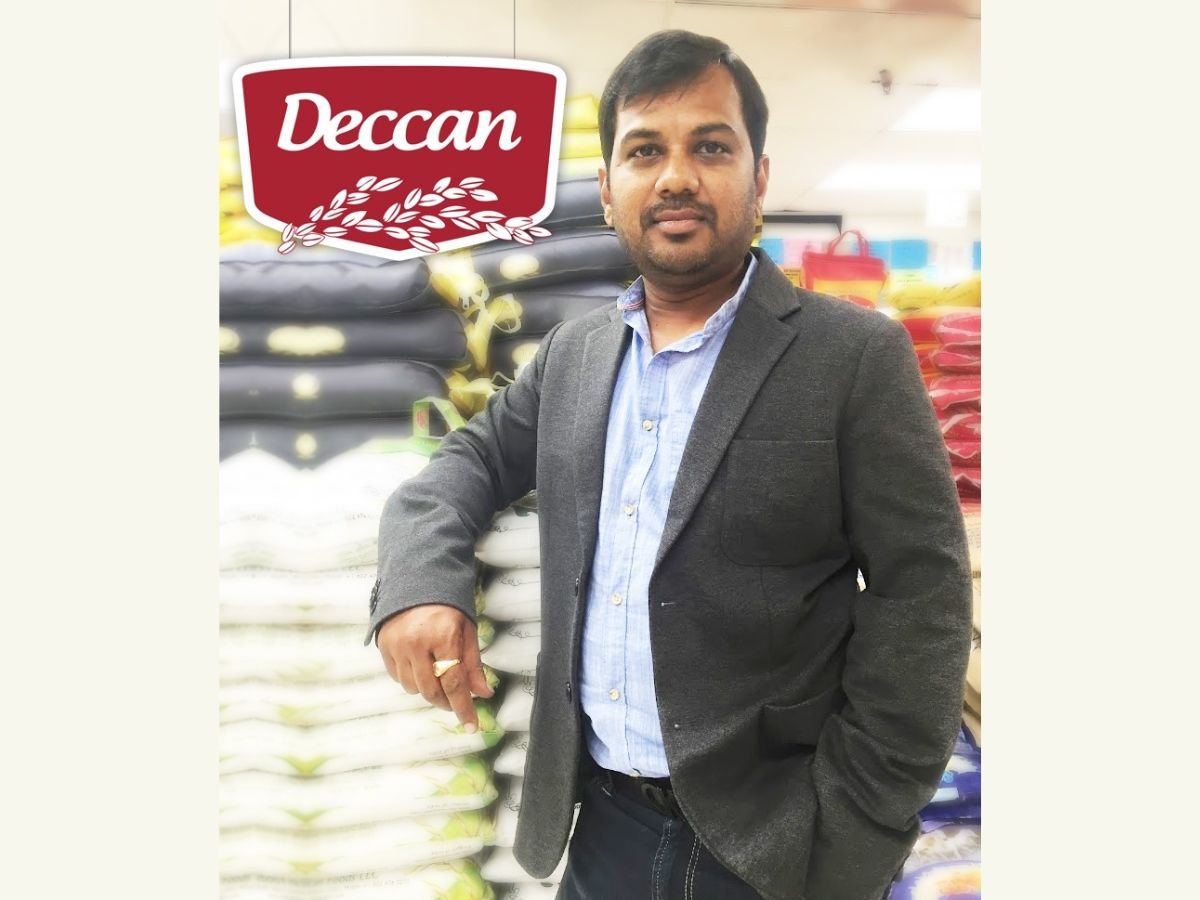 NRI's need not worry as there are enough rice stocks in US
Kiran Kumar Pola, Director, Deccan Grainz India
Hyderabad (Telangana) [India], July 24: Indians residing in the US need not worry about availability of rice as there are enough rice stocks in that country, according to exporters. Pointing out that consumers are queuing up at shops in the US for rice, they said that around 12,000 metric tonnes of rice stocks are available in the US and another 18,000 metric tonnes of rice is being transported from India. They estimate that these reserves will be enough for six months.
Rice exporters are confident that the central government will soon take an appropriate decision keeping in mind the needs of the Indian Diaspora.
According to traders, on an average, 6,000 metric tonnes of non-basmati rice is exported from India to the USA every month. The Telugu States of Telangana and Andhra Pradesh account for 4,000 metric tonnes.
Prices more than doubled
With the recent ban on non-basmati white rice exports from India, rice stores in the USA are jam-packed with NRI consumers. People are queuing at shops to purchase rice in large quantities due to fear of shortage. The price of a 9.07 kg bag was earlier quoted at $16-18 (Rs 1,312-1,476). Now its price has more than doubled. In some places, the price of each bag went up to $40 (Rs 3,280).
"NRI's should exercise restraint and remain calm when it comes to buying rice. There are enough stocks available. It's painful and worrisome to see people spending more on rice due to shortage fears. This problem will not continue for long," said Kiran Kumar Pola, Director, Deccan Grainz India, a leading rice exporter from Hyderabad.
SonaMasoori should be exempted from the ban
Pointing out that Indians in the US largely consume SonaMasoori rice, Kiran Kumar urged the central government to exempt SonaMasoori rice from the ban.
"Agriculture sector and consumers will benefit if the central government creates separate classification for non-basmati rice. The government should also keep in mind the needs of Indians living overseas. Their concerns should also be addressed. Besides, the central government can regulate the classification of rice varieties. This will lead to better pricing, distribution and export opportunities," he said.
The government should also monitor varieties of rice, demand for them in domestic as well as international markets and challenges faced by farmers and consumers, he suggested
Rs 8,200 cr orders in trouble
With the Centre banning exports of non-basmati white rice from India on July 20, traders say export orders for 20 lakh metric tonnes worth Rs 8,200 crore are facing threat of immediate cancellation. India accounts for 40 per cent of global rice exports and non-basmati rice to the tune of 5 lakh metric tonne is being exported from India to other countries every month.
Domestic rice prices have risen by 20-30 per cent in the last three months due to poor harvest in the 2023-24 Rabi season, deficit rainfall in eastern and southern India and lower crop cultivation in the Kharif crop due to rains in the North. Increase in the minimum support price (MSP) of paddy by 7 per cent also contributed to the rise in prices. The central government is of the view that by restricting exports, domestic supply could be increased to control prices.