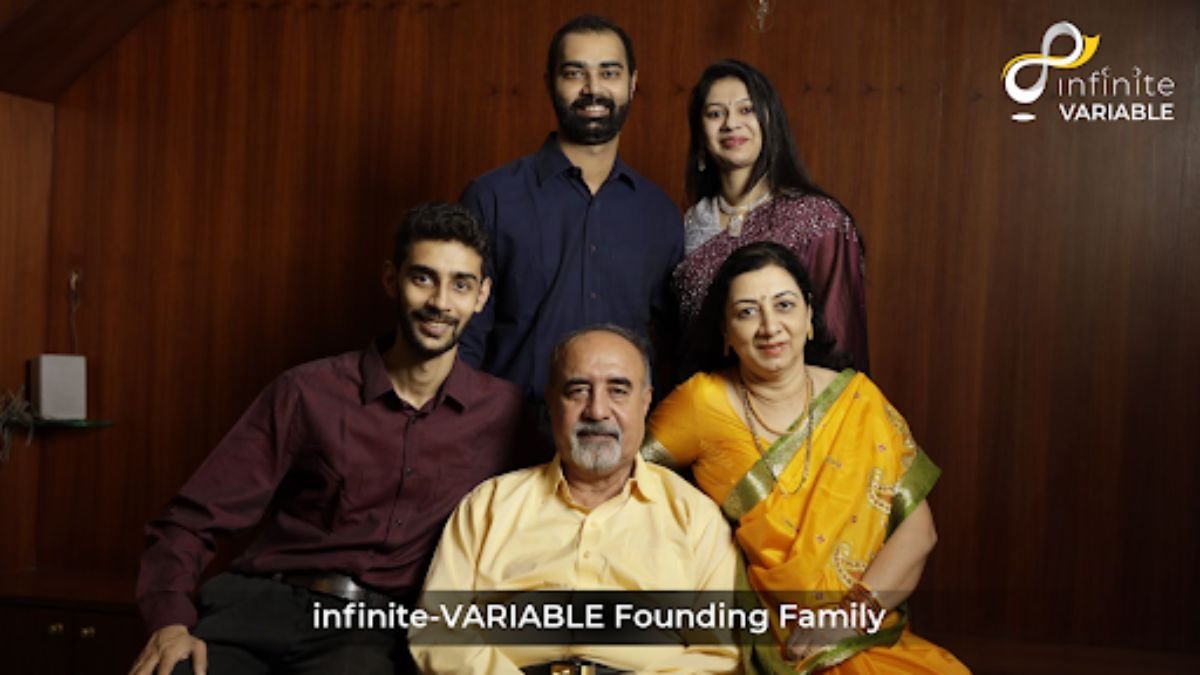 Milestone Achieved: infinite-VARIABLE Celebrates 3rd Anniversary with Full Founding Family Presence
Pune (Maharashtra) [India], August 10: infinite-VARIABLE Pvt Ltd, a pioneering real estate, IT-Solutions and Art & Culture Curation company, commemorated its 3rd anniversary on its foundation day with a spectacular event held at "The Base," a space by infinite-VARIABLE. The gathering brought together the entire team of infinite-VARIABLE to celebrate this significant milestone and reflect on the company's remarkable journey.
The event was graced by the esteemed presence of the Founders and Board of Directors of the organization – Mr. PralinFadnavis, Mrs. VrushaliFadnavis, Mr. PranavFadnavis, and Mrs. SagarikaFadnavis. The visionary leadership of the company was further represented by CEO & Founder, Mr. ArnavFadnavis and COO, Mr. AbhishekRathod.
The Prominent members took this momentous occasion to share their insights, aspirations, and vision for the future of infinite-VARIABLE Pvt Ltd. Their impassioned speeches shed light on the company's remarkable achievements over the past three years and the innovative strides that lie ahead.
One of the highlights of the event was the announcement by CEO Mr. ArnavFadnavis about the forthcoming launch of a cutting-edge tech utility space, aptly named 'The Hub.' This new initiative promises to be a dynamic and collaborative environment where technology enthusiasts, creative minds, and industry leaders can come together to collaborate, innovate, and shape the future use of technology.
The event was marked by an air of camaraderie and celebration as team members from across the organization came together to recognize their collective accomplishments and dedication. The iV force gathering exemplified the strong sense of unity and shared purpose that drives infinite-VARIABLE Pvt Ltd forward.
As the company looks back on three years of creativity, growth, and excellence, it remains committed to pushing boundaries, providing requirement based solutions that make a positive impact on the world.
About infinite-VARIABLE Pvt Ltd:
infinite-VARIABLE is a Real Estate, IT solutions and Art & Culture curation company based in Pune, India. The company provides requirement based customized solutions. Conceptualized in 2018 & founded in 2020 by Mr. ArnavFadnavis, infinite-VARIABLE manages spaces through custom solutions to help Enthusiastic humans create and collaborate. These are for various communities and domains including arts and culture, gaming, technology, culinary, and much more.
Founders of infinite-VARIABLE
Founding Member & Chairman – Mr. PralinFadnavis
Founding Member & Director – MrsVrushaliFadnavis
Founding Member & QSHE Head – MrPranavFadnavis
Founding Member & Treasurer – MrsSagrikaFadnavis
Founder, Director & CEO – MrArnavFadnavis