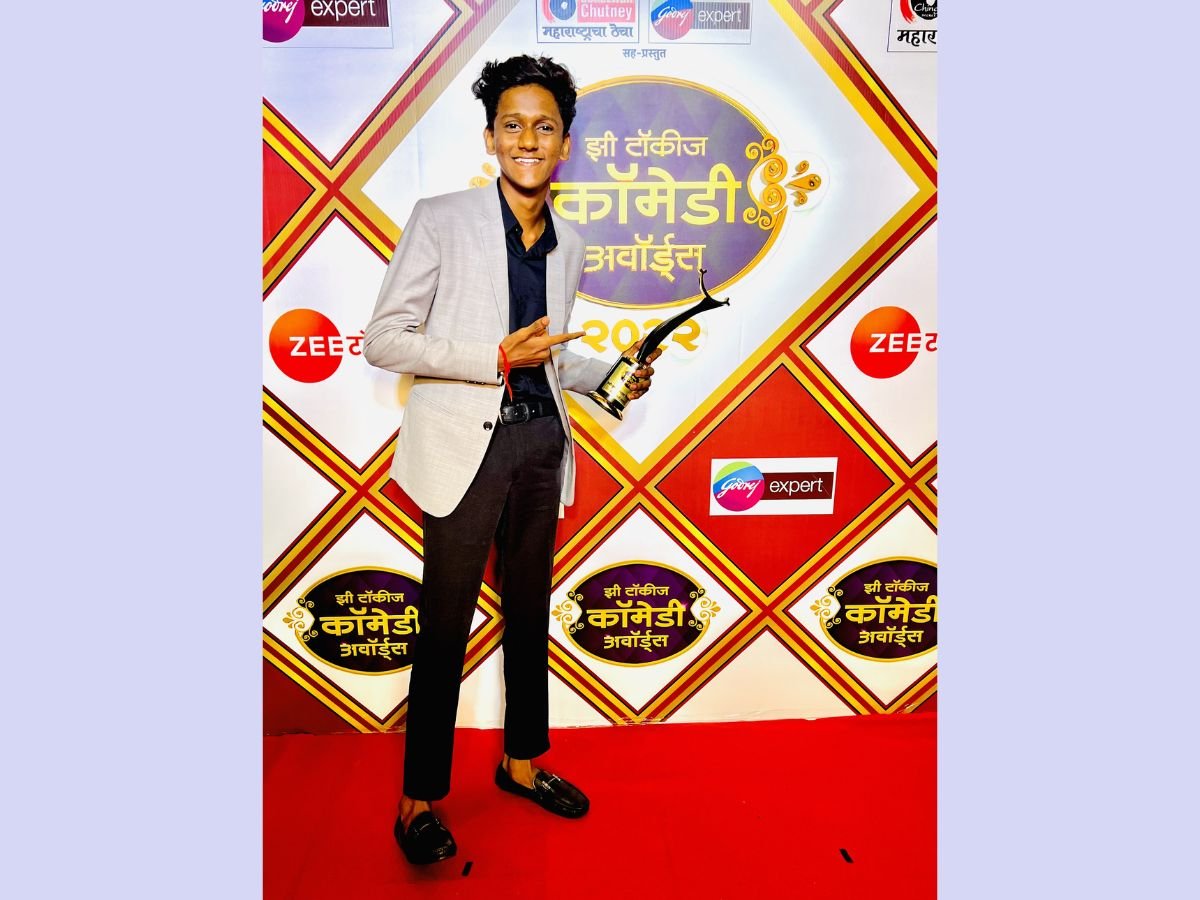 Maharashtra's Comedy Sensation, Ritesh Kamble, Honored with Zee Talkies' Most Viral Comedian Star Award
Mumbai (Maharashtra) [India], August 4: In an exciting development, Ritesh Ganesh Kamble, the charismatic comedian from Maharashtra, has been honored with the prestigious Zee Talkies' Most Viral Comedian Star Award. Rising to fame during the lockdown, Ritesh's humorous and relatable comedy videos using hashtag #squad_001 captured the hearts of millions across the nation.
Hailing from Maharashtra, RiteshKamble's journey to stardom began during thechallenging times of the pandemic when people were seeking moments of joy and laughter. His creative and entertaining comedy reel videos resonated with audiences of all ages, making him an overnight sensation on social media platforms.
Zee Talkies, a well-known marathi TV channel, recognized Ritesh's talent and the positive impact he had on people's lives during the lockdown. The award not only acknowledges his exceptional talent as a comedian but also his ability to uplift spirits during difficult times.
However, Ritesh Ganesh Kamble's success doesn't end with his comedy videos alone. He expanded his horizon by venturing into the realm of music videos. Ritesh's charismatic screen presence and captivating acting skills have earned him leading roles in popular Marathi songs such as 'Surname,' 'GwadLagla,' and 'BappaWalaGana 2.'
Moreover, his collaborations with prominent artists have garnered immense praise from both critics and fans alike. From his captivating performance in 'AaplichHawa' to his unforgettable appearance in 'Mi Single' and numerous other hit songs, RiteshKamble has proven his versatility and ability to breathe life into any project he undertakes.