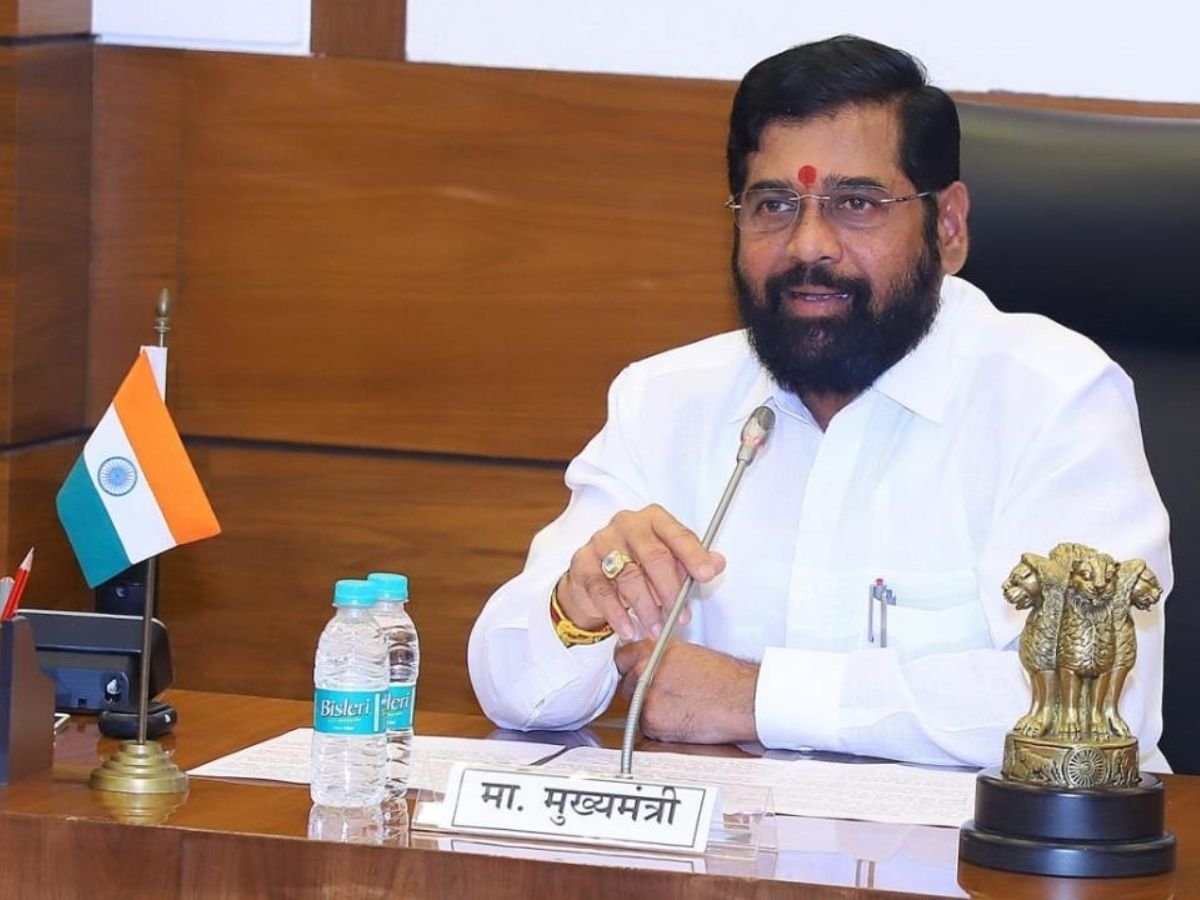 Maharashtra CM Seeks An Evacuation Solution for the Nation's Independence from Fire Emergencies
Mumbai (Maharashtra) [India], August 14: India will be celebrating its 77th Independence Day on 15th August 2023, marking 76 years of freedom. The theme for this year's celebration is "Nation First, Always First" as becoming the fifth-largest economy in the world. Many sectors have played a pivotal role in making India a powerful country. The rapid pace of urbanization has been a key driver of India's economic growth over the past few decades, with urban centers such as Bengaluru, Mumbai, NCR, Pune, and Hyderabad.
As we have seen this infrastructural growth, we have also seen hazardous incidents taking too many lives. Fire Incidents are one of them. Maharashtra, which contributes the highest to the country's GDP, also sees the highest number of accidental fires. With 9,344 incidents in the last five years, Maharashtra has topped the list. Although, with the joint efforts of the State Government, Municipal Corporations, and Fire Department the numbers have declined. Maharashtra is working towards policies that can prevent and protect the citizens from Fire Incidents.
Stating the state safety norms Maharashtra Chief Minister Eknath Shinde Said, "Maharashtra state has already begun its journey to becoming a leader of the country. As we are celebrating the Azadi Ka Amrit Mahotsav, I would like to take this opportunity to applaud Maharashtra Fire Department, and Energy Department, along with the Municipal Corporation of Mumbai and Maharashtra, for all the initiatives they have taken to ensure the safety of our citizens. Maharashtra is rising vertically high, and to ensure the safety of Citizens & Fire Fighters, the state government has taken a visionary step by incorporating a Fire Evacuation Lift for buildings 70 meters and above. They have our full support for the development of Maharashtra and its citizens. Also, it is remarkable how Municipal Corporations are making it stricter for safer living. This is a great solution for our heroes; firefighters to reach higher floors with almost zero fatigue to fight fire & rescues people. The state government has also ensured that a circular has been sent to all the lift manufacturers to adhere to the specifications of the Energy Department. It is time for the Nation to have Independence from Fire Emergencies."
Additional Municipal Commissioner Ashwini Bhide said, "The Mumbai Fire Brigade of Brihanmumbai Municipal Corporation stands as a beacon of firefighting. In a metropolis like Mumbai, which is marked by towering structures and skyscrapers, evacuation holds paramount importance during fires. To enhance safety in tall buildings, the Maharashtra Energy Department mandates fire evacuation lifts for structures over 70 meters. This aids swift evacuation during fires, especially for vulnerable groups. Fireman evacuation lifts are also required for firefighting ease. The launch of the AgniRakshak training two years back, a civic awareness initiative by MFB, and the implementation of fire evacuation lifts in tall buildings underscore Mumbai's commitment to safety. This Independence Day, let's collectively pledge to prioritize fire safety, embracing evacuation protocols as a cornerstone of our city's resilience. With unity and awareness, we can ensure a secure and thriving Mumbai for all."
Along with the CM, fire department officials have shared a message for the citizens of Maharashtra.
R N Ambulgekar, Chief Fire Officer of Mumbai, said, "Throughout the year, we firefighters do our best to ensure the safety of our citizens. It's the hardship of my fellow members that we have been able to save millions of lives during fire emergencies. I would like to salute all the firefighters who work 24×7 like a superhero. I request all citizens adhere to fire safety and evacuation norms for safer living."
Girish Zalke, Chief fire Officer of Thane, has wished Happy 76th Independence Day Anniversary to all. He added, On this prestigious occasion, All citizens living in high-rise buildings are advised that the fire prevention measures installed in the building should be ascertained. The stairs in the building should be kept in order. Information about refuge areas should be taken care of, and maintenance of electrical appliances in your home should be done properly."
Devendra Potphode, Chief Fire Officer of Pune said, In Maharashtra State aims to address fire-related emergencies through efficient evacuation strategies, advanced firefighting equipment, and comprehensive training programs. The initiative focuses on creating a robust framework that integrates early warning systems, well-defined unobstructed evacuation routes, a sufficient number of staircases, and collaboration among relevant authorities to ensure the safety of citizens during fire incidents. Maharashtra aims to set an example for the nation in effectively managing and mitigating fire emergencies."
Dr. Vikram Mehta, an Industry Expert said, "Maharashtra State government has done a tremendous work in Fire Safety and Evacuation. The introduction of new technologies and fully efficient equipment has made fire rescue operations safer. In July 2022, the state government introduced Fire Evacuation Lift to save lives and assets and for firefighters to reach higher floors faster. I urge the people of Maharashtra to follow the norms for safer living. The government is making strict rules for the safety of its citizens, and it is our job to follow them and respect those decisions."