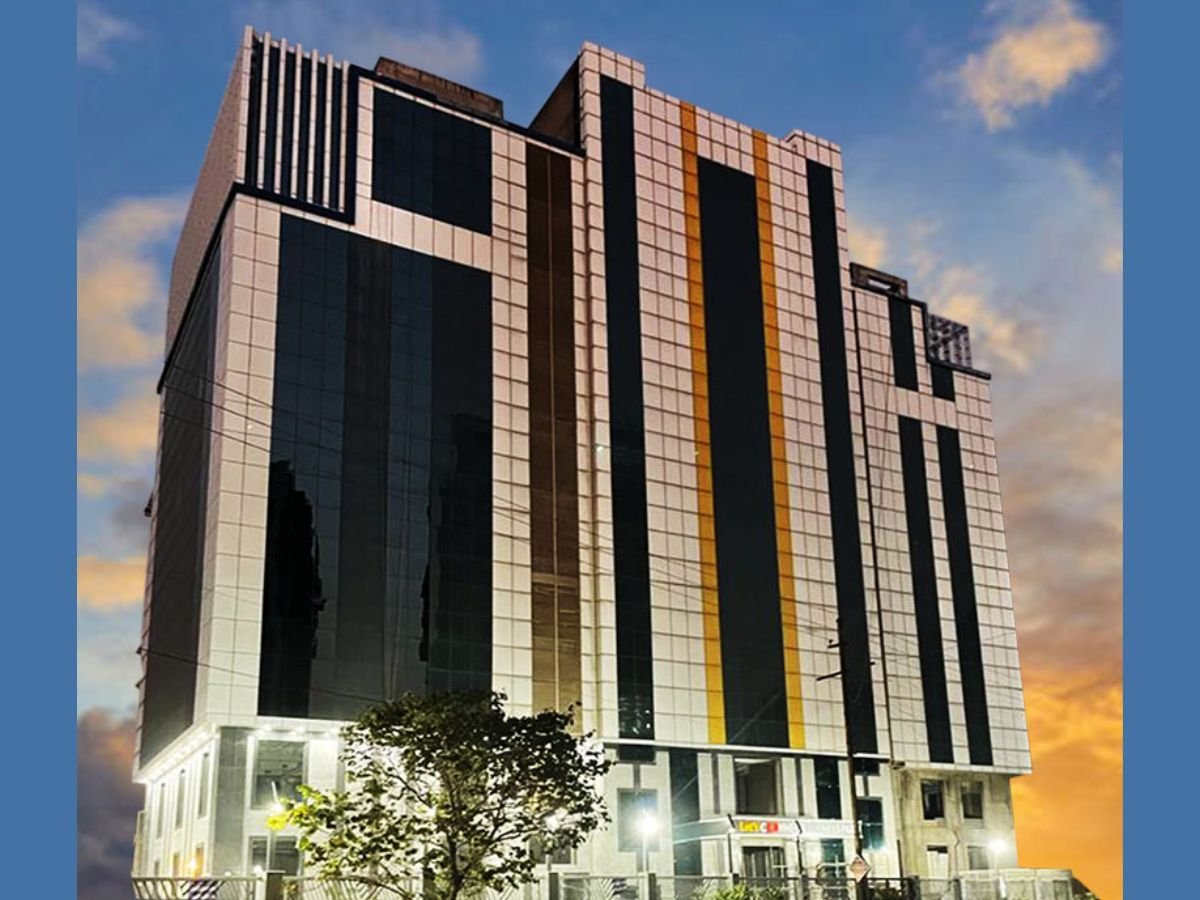 Let's Connect Business Park launches 1 lakh sqft of office space on Noida Expressway
Noida (India), August 8: Noida based Let's Connect Business Park has proudly introduced a cutting-edge and innovative business commercial hub of 1 lakh sq. feet, strategically located in the heart of Noida, on sector 136 adjust to Noida Expressway. The business park aims to reshape the local business landscape by providing a one-stop destination for MNCs, entrepreneurs, startups, and established businesses alike.
Its state-of-the-art facility is designed to cater to the needs of modern businesses in Noida. With a focus on flexibility, convenience and outstanding amenities, Let's Connect Business Park stands as an exclusive destination for large organisations, MNCs, startups & Freelancers to get conventional office spaces, coworking spaces, meeting rooms & managed office spaces under a single roof.
The Let's Connect Business Park features a vibrant ecosystem designed to foster collaboration, creativity, and growth for its members. With a range of flexible workspaces, modern meeting rooms, event spaces, and exceptional amenities, the business park offers a compelling solution to meet the evolving needs of businesses in the area.
Situated at Noida Expressway and just steps away from the Metro Station, Let's Connect Business Park provides unparalleled access to major transportation arteries, ensuring easy commuting for both employees and clients. The prime location offers swift connectivity to key business hubs, residential areas, and essential amenities, making it an ideal choice for businesses of all sizes.
Let's Connect Business Park has tailored made solutions that simplifies the process with a wide range of office space options to meet the specific requirements of businesses.
"We are thrilled to introduce Let's Connect Business Park to the business community. Our vision is to provide an unparalleled environment that nurtures innovation and growth, where entrepreneurs and enterprises can thrive," said SagarNarang, founder at Let's Connect Business Park & Let's Connect Coworking. "With an array of modern amenities and a vibrant network of like-minded professionals, we are confident that Let's Connect Business Park will become the epicentre of business excellence on Noida Expressway."
Flexible Workspaces to Foster Growth Whether you are a startup or an established enterprise, Let's Connect Business Park offers the ideal platform for growth and success. With the flexibility to build an office ranging from 2500 sq. ft to over 1 Lakh sq. ft, businesses of all sizes can find their perfect fit and operate efficiently without space constraints.
The ultimate aim of Let's Connect Business Park is to provide workspace solutions for all businesses regardless of their size and nature to help them to grow and succeed. The space is committed to creating a premise that offers the right infrastructure and facilities to enterprises to help them thrive.
Let's Connect Business Park promises to understand that every business is unique. Therefore, offering tailored solutions to cater to the specific needs of every company. Whether one requires a small office for a startup or a larger space for an established corporation, the diverse range of options can accommodate all requirements. The flexible lease terms allows one to choose the duration that aligns with your business plans, whether it's short-term or long-term.
The business park's commercial office spaces are thoughtfully designed to provide a seamless and productive work environment for your team. They offer state-of-the-art facilities and services, including high-speed internet, advanced technology infrastructure, conference rooms, meeting spaces, and modern furnishings, ensuring that your corporate office operates efficiently and professionally.
Let's Connect Business Park takes pride in delivering exceptional services and support to their clients. Their dedicated team is committed to exceeding your expectations by providing a professional front desk executive, 24/7 security, maintenance support, and friendly staff to assist you with any needs or queries.
The business park is strategically situated in the prime area of Noida, offering excellent connectivity, visibility, and accessibility. Whether you seek a location close to major transportation hubs or commercial districts, they have the perfect space for you. The office location provides convenience for your employees and clients, making it easier to conduct business and foster growth.
In addition to the cutting-edge facilities, Let's Connect Business Park also offers a variety of amenities to enhance your work-life experience. Enjoy the convenience of an on-site food court, where you can choose from a variety of options, and a gaming zone to recharge and unwind during breaks, promoting productivity and employee well-being.
Alongside, setting up a commercial office space at Let's Connect Business Park offers numerous advantages for businesses of all sizes, including enhancing professionalism and credibility, establishing a dedicated workspace, facilitating collaboration and teamwork, and access to essential facilities.
Discover the perfect workspace for your business at Let's Connect Business Park