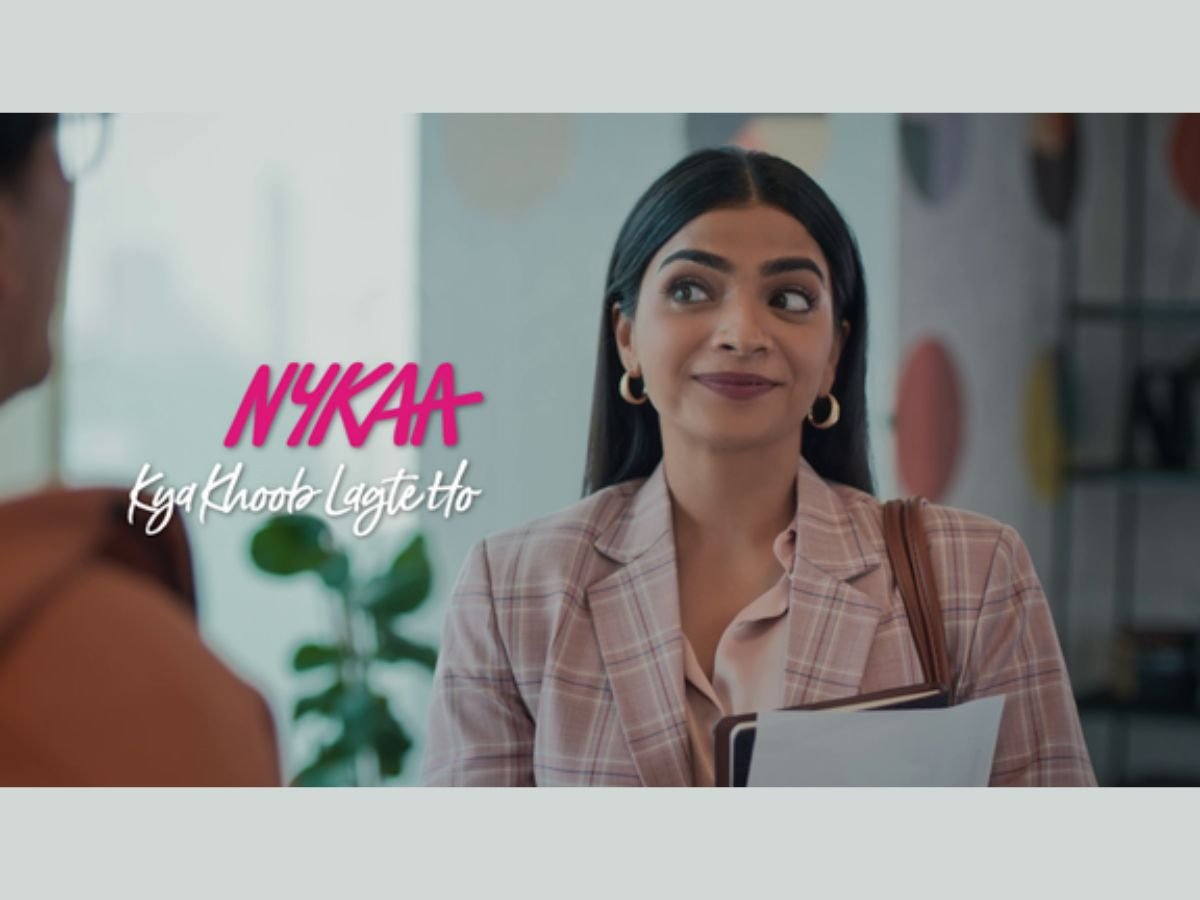 'KyaKhoobLagte Ho' This simple, powerful compliment is the hero of Nykaa's latest campaign!
New Delhi (India), September 4:As a driver of beauty conversations for millions of Indians for over a decade, Nykaa's voice has always been distinct and powerful. Now once again, India's most preferred beauty and lifestyle retailer presents a fresh and elevated take on beauty, through four poignant films that instantly strike a chord with the viewer.KyaKhoobLagte Hohas been directed by celebrated ad filmmakerPrasoonPandeyand conceptualized by creative powerhouseThe Script Room.
Few words have the power to melt the heart while also making it bloom ….and sincere compliments are a love language all on their own.Nykaa'snewest campaign is rooted in the tapestry of everyday life and relationships. The films bring to life the reality that your unguarded, authentic self is often the most beautiful version. Especially for those closest to your heart. Through simple yet powerful stories depicting its very consumers, Nykaa urges you to consider an idea of beauty that is not limited to merely what the eyes can see but what the heart perceives.
TheKyaKhoobLagte Hofilms attempt to encapsulate this essence through situations that feel intensely personal while still being universally relatable. The stories capture unique exchanges between individuals who share a special bond – a mother and daughter, a soon-to-be-married couple, a sibling duo, and a class teacher with her students.
The KyaKhoobLagteHofilms are now LIVE across digital and social channels.
Watch the films here:
Jab Nimisha ma'am se nimbu ban jaati ho, kyakhooblagti ho
Jab mujhemeri hi yaaddilaati ho, kyakhooblagti ho
Jab dulhan se bhizyaadanakhrekarte ho, kyakhooblagte ho
Jab apnaasli rang dikhati ho, kyakhooblagti ho
With each film, Nykaa invites you to appreciate a beauty only you can recognize in those you love, transcending the obvious, the physical, the visible.
Speaking about the campaign, Nykaa's Founder and CEO FalguniNayarsays,"At the heart of Nykaa resides an idea of beauty that is uninhibited and original to everyone who wants to express themselves. Over the years we have celebrated this idea through unique stories of inspiration, empowerment and human connections. Our new campaign once again presents a differentiated perspective, inviting each one of us to appreciate the extraordinary beauty in everyday relationships- our own 'KyaKhoobLagte Ho' moments. We are delighted to present this thought via four new films and hope these will resonate far beyond Nykaa's vast universe of beauty customers."
Over the years, Nykaa has explored myriad facets of beauty through powerful stories such asHaseenTu, Haseen Dinthat celebrates the confident and successful strides made by women in different walks of life,Tum Hi Ho Nykaathat inspires you to listen to your own voice and the vibrantTuKhoobSajfilm that invites you to celebrate life and sparkle in the festive season.
About Nykaa
Nykaa (FSN E-Commerce) was founded in 2012 by Indian entrepreneur FalguniNayar with a vision of bringing inspiration and joy to people, everywhere, every single day. Derived from the Sanskrit word 'Nayaka', meaning one in the spotlight, Nykaa has emerged as one of India's leading lifestyle-focused consumer technologies platforms. Since its launch, Nykaa expanded its product categories by introducing online platforms Nykaa Fashion, Nykaa Man, and Superstore. Delivering a comprehensive Omnichannel e-commerce experience, Nykaa offers over 4,500 brands and over 4.6 million product SKUs through its website and mobile applications. The Nykaa Guarantee ensures that products available at Nykaa are 100% authentic and sourced directly from the brand or authorized retailers.
 Through engaging and educational content, digital marketing, social media influence, robust CRM strategies, and the Nykaa Network community platform, Nykaa has built a loyal community of millions of beauty and fashion enthusiasts. Over the years, Nykaa has received many accolades for disrupting the beauty market.  At the 17th India Business Leader Award in 2022, Nykaa was awarded as the Disruptor of the Year and Kantar's Brandz List features Nykaa as one of most valuable brands in India. www.nykaa.com