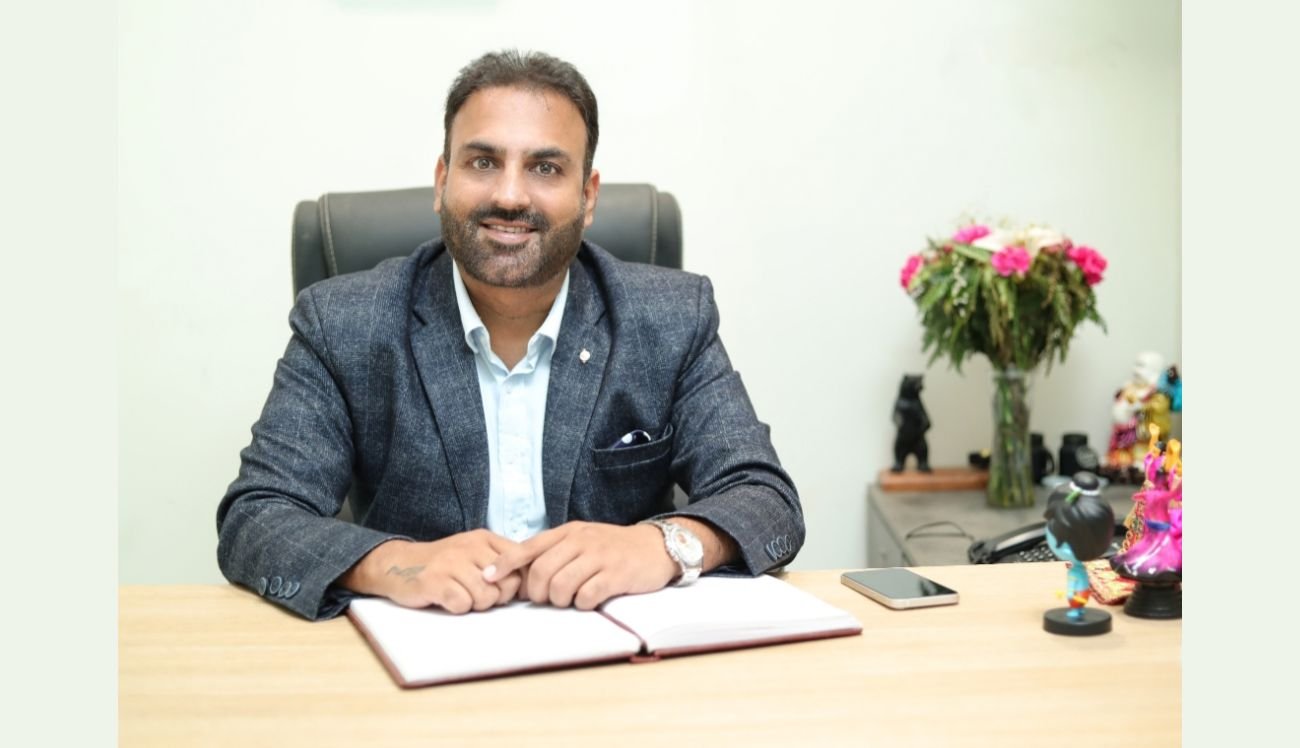 Kstock Advisory: Redefining Finance Education with Practical Excellence on a Global Scale
New Delhi (India), August 16: Nestled in the vibrant heart of Kurukshetra, Haryana, an educational powerhouse has been quietly transforming the finance landscape. Kstock Advisory, a venerable name boasting a legacy spanning four years of excellence, has risen as a guiding light of practical wisdom, reshaping the very fabric of how individuals perceive and interact with financial markets. Helmed by the visionary Mr. AmitArora, a true market sage armed with two decades of immeasurable experience, Kstock Advisory stands tall as a testament to the boundless potential of hands-on learning.
Kstock Advisory's distinctive edge lies in its unwavering commitment to practical education. In a world where many institutions confine themselves to theoretical knowledge, Kstock Advisory bridges the gap between abstract financial concepts and their real-world applications. This distinctive approach is a direct reflection of Mr. AmitArora's extensive and nuanced experience, an odyssey that has gifted him insights into the intricacies of the financial realm that textbooks could never encapsulate. With his 20-year journey through the market, Mr. Arora has nurtured Kstock Advisory into a trusted haven of guidance, attracting even discerning international clients in search of authentic expertise.
With deep roots in Kurukshetra, Kstock Advisory has cultivated a robust community of over 5,000 local individuals. The institution's undeniable impact on Kurukshetra's financial education landscape stands as a testament to its commitment to empowering individuals with pragmatic insights. Venturing beyond the ordinary, Kstock Advisory offers a comprehensive array of courses meticulously designed to address various facets of the intricate financial domain:
Equity Derivative
Commodity Derivative
Currency Derivative
Mutual Funds
Insurance Advisor Course
Technical Analysis
Research Analysis
However, Kstock Advisory's sphere of influence transcends regional boundaries. This is vividly reflected in its staggering growth rate of 47%, a testament to its effective approach and visionary leadership. Mr. AmitArora's conviction is that this growth rate is not just sustainable but also an enduring foundation for surpassing future expectations. Casting a discerning eye towards the global stage, he envisions Kstock Advisory shedding its local cocoon to emerge as a global powerhouse in finance education.
The ethos of Kstock Advisory resonates with Mr. Arora's seasoned insights. His resolute message is that the stock market is not a realm of random chance; rather, it demands a profound understanding and strategic navigation. He ardently advocates for immersive learning, underscoring the vital role of investing time to genuinely grasp the dynamic tapestry of financial markets. Just as Mr. Arora dedicated two decades to his craft, he imparts that patience and persistence remain the cornerstones of monumental success.
Amidst an educational landscape dominated by theoretical paradigms, Kstock Advisory shines as a trailblazer, setting new standards and shattering geographical barriers. Bolstered by Mr. Arora's visionary leadership, the institution is fortified by a seasoned team adept at harnessing the power of artificial intelligence and cutting-edge technologies to predict market trends and stay ahead of the curve.
As Kstock Advisory perpetually shapes financial acumen, its influence ripples far beyond local horizons, creating an indelible global imprint. Your search for a reliable stock market advisor concludes here. At Kstock Advisory, we proudly stand as premium players in the realm of stock advisory. Renowned for delivering top-tier research advice to your screens, we provide unbiased analysis to our esteemed trading clients. Our accomplished professionals craft an environment that is mutually beneficial, ensuring growth for all stakeholders.
Your journey towards financial enlightenment and wealth creation finds its compass in our hands. We thrive on equipping you with the best tips, fostering your growth, which in turn fuels our own advancement. Our name is etched in trust among our cherished clients, an accolade we've earned through our unwavering commitment to creating wealth through astute stock investments.
For those seeking a reliable partner in navigating the stock market's dynamic waters, look no further. Kstock Advisory is your beacon of light, your path to financial prowess. To explore more about our transformative offerings, visit our official website: https://kstock.in/