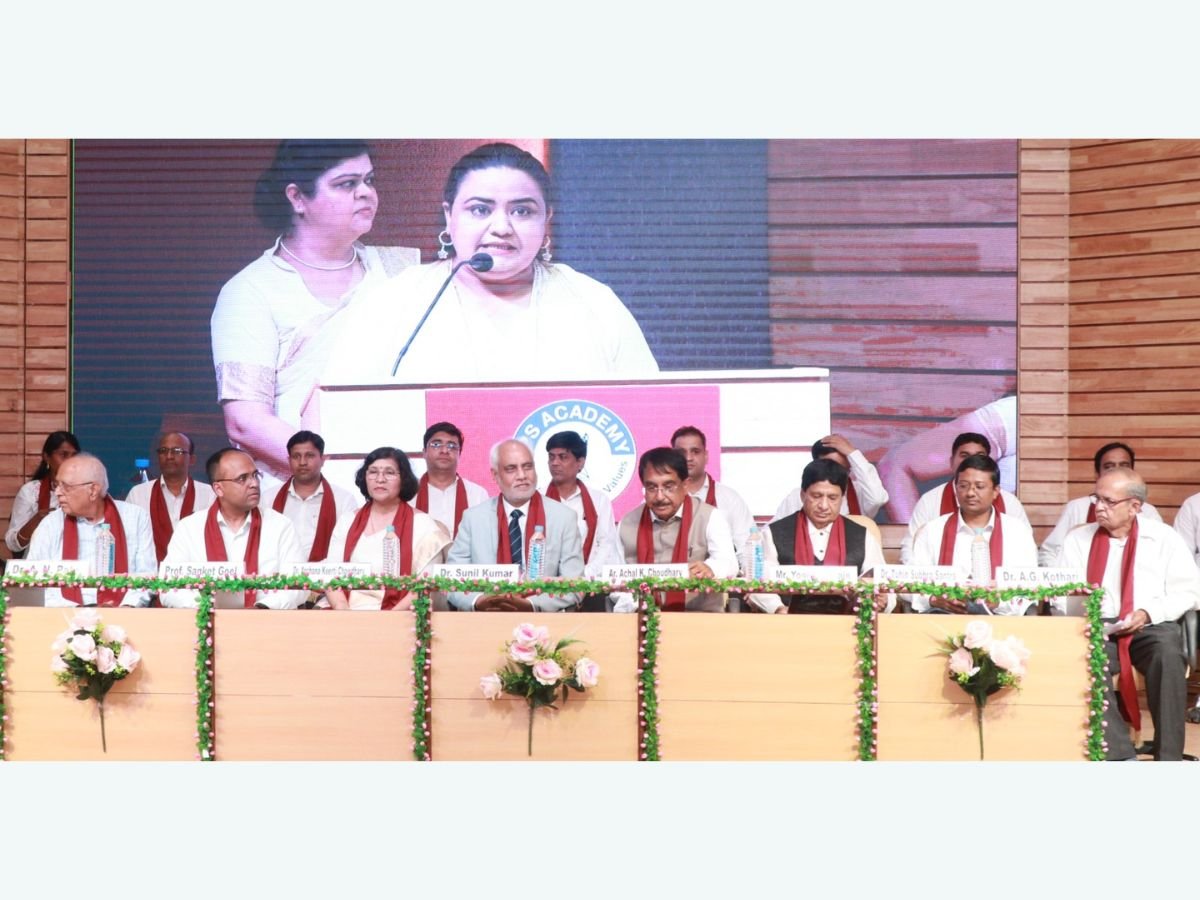 "IPS Academy Indore Hosts Graduation Ceremony; Students Felicitated with Academic Excellence Awards"
Indore (Madhya Pradesh) [India], July 25: IPS Academy Institute of Engineering and Science organized the Graduation Ceremony. During the event, students were felicitated, and the Academic Excellence Award was distributed.
The esteemed guests present at the occasion were Dr. Sunil Kumar Gupta, Vice-Chancellor of RGPV, Bhopal; Professor Sanket Goyal, Professor BITS Hyderabad; Dr. A.N. Patel, Former Professor SGITS Indore; and Dr. Tuhin Subhra Santra, Professor IIT Madras, along with the college's Governing Body Chairman, Architect Achal Chaudhari; Vice Chairman Shri Yogendra Kumar Jain, and Principal Dr. Archana Keert iChaudhari.
The honorable chief guest of the event, Dr. Sunil Kumar Gupta, presented the Dr. A.N. Patel Award to Shreya Punwatkar, a student of Computer Science and Information Technology. The Gold Medal award in Computer Science and Engineering was conferred upon Tinu Sharma. Other awardees included Srishti Jain, Garagi Soni, Tinu Sharma, Jaydeep Sahu, Rithik Anand, Omika Sharma, Abhay Singh, and Utkarsh Singh.
The Principal of the institution, Dr. Archana Keerti Chaudhari, presented the annual report of the institute, highlighting the major achievements during the past year. Architect Achal Chaudhari advised the students to value hard work and emphasized the importance of lifelong learning. He congratulated the successful students and extended his best wishes for their future.
The chief guest, Dr. Sunil Kumar Gupta, stressed the importance of utilizing time wisely. He stated that by valuing time, time will value us. He also emphasized the significance of teamwork for success.
Professor Sanket Goyal encouraged students not to forget their roots and to aspire to be job givers rather than just job seekers.
The ceremony saw the participation of students from Computer Science, Civil, Chemical, Electronics & Communication, Electrical & Electronics, Fire Technology & Safety, and Mechanical Engineering.
The event concluded with a vote of thanks delivered by Dr. A.J. Kothari.