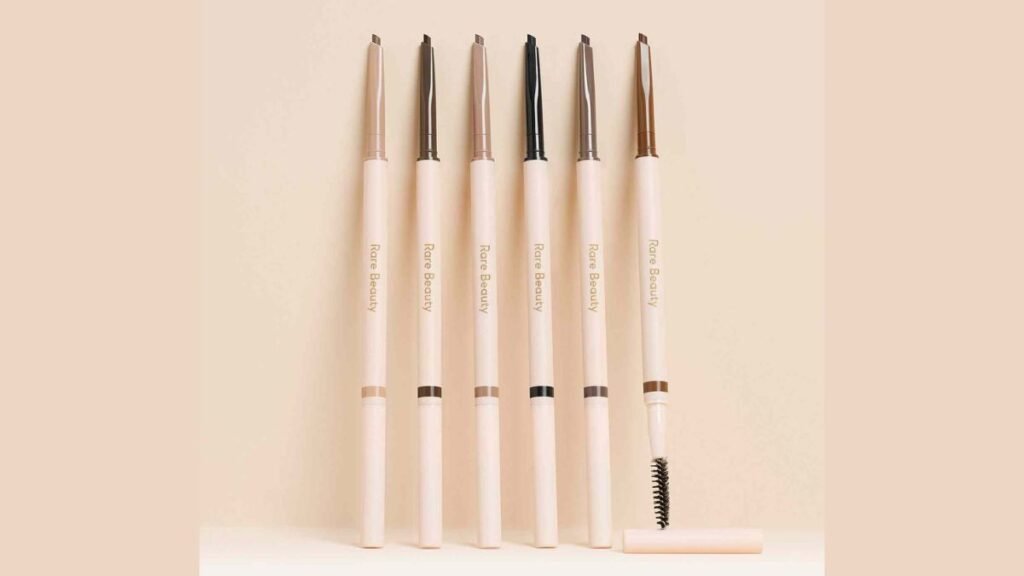 Introducing Rare Beauty's Fall Line: Available Exclusively with Sephora on NNNOW.com
Bengaluru (Karnataka) [India], July 29: Rare Beauty by Selena Gomez, the trailblazing beauty brand known for its inclusive and innovative products, is launching its highly-anticipated Fall line exclusively with Sephora in India, available online only on NNNOW.com. Elevate your eye game with this collection featuring the Rare Beauty All of the above Weightless Eyeshadow Stick, the Brow Harmony Precision Pencil, and the Perfect Strokes Longwear Gel Eyeliner.
The collection is live on the NNNOW.com website and app.
Let's take a closer look at the three exceptional products designed to deliver with ease and precision:
Rare Beauty's Weightless Eyeshadow Stick: A super creamy, do-it-all formula that effortlessly lines, shades, smokes out, and highlights your eyes. Infused with ultra-fine, multidimensional pearls for a shimmering glow.All-day fadeproof, transferproof, and water-resistant for flawless looks that last.
Rare Beauty's Perfect Strokes Longwear Gel Eyeliner: An easy-glide, waterproof gel pencil with rich pigment and precision. Experience the best of our bestselling Perfect Strokes Matte Liquid Liner, now in a twist-up gel pencil. Define your eyes with ease, no tugging or skipping. The blendable formula allows for experimentation before setting to a fadeproof, transfer-proof finish. Available in three striking shades: True Black, True Brown, and Compassion (burgundy).
Rare Beauty's Brow Harmony Precision Pencil: A long-lasting, waterproof pencil with a unique angled tip for precise, hair-like strokes. Fill, shape, and define your brows effortlessly with a non-creamy, non-waxy formula that stays put all day. Choose from six shades to match your hair color: Soft Blonde, Rich Taupe, Warm Brown, Cool Brown, Deep Brown, and Soft Black.
The Fall line by Rare Beauty is a celebration of beauty and empowerment, embracing the uniqueness of every individual. With these innovative eye makeup products, you can effortlessly create looks that express your true self.
For all beauty enthusiasts, mark your calendars for July 27th at 12 am when the exclusive Rare Beauty Fall line launches online only on NNNOW.com. Prepare to be inspired, empowered, and amazed by the endless possibilities this collection offers.
About Rare Beauty
Founder and creator Selena Gomez believes everyone is unique and rare. But today, too many people feel trapped by unrealistic expectations of beauty that are impossible to achieve. Rare Beauty is about celebrating who you are and what makes you different. We use makeup to shape positive conversations around beauty, self-acceptance, and mental health. Not only do we want everyone to feel good about themselves, we want to help them feel more authentically connected to one another and feel less alone in this world. Rare Beauty is available only at Sephora in India.
About NNNOW.com
NNNOW.com is a leading mid-premium online platform for the contemporary Indian who seeks authentic brand experiences. Since launching in May, 2015 NNNOW.com has established itself as the official online store for top International brands such as Sephora, U.S. Polo Assn., Tommy Hilfiger, Calvin Klein, Arrow, Flying Machine and more NNNOW.com not only showcase the largest width of merchandise for these brands but also offer the freshest in-season products, first-on-nnnow collections & launches and brand loyalty programmes.
NNNOW.com is the digital destination for Arvind Lifestyle Brands Limited, a subsidiary of Arvind Ltd which is India's largest integrated textile player and is one of the oldest and most respected groups in the Textile Business in India. Arvind is also one of the largest producers of denim fabrics and is supplier to a large number of fashion brands in the world. Arvind has been a pioneer in bringing international brands to India.
About Sephora
SEPHORA is the world's most loved beauty community, offering a unique retail experience for passionate clients and innovative beauty brands, encouraging them to be fearless in their creativity and self-expression. Founded in France by Dominique Mandonnaud in 1969, Sephora's revolutionary concept offers clients a hands-on relationship with an ever-changing array of carefully curated brand partners, featuring trusted classics, indie bestsellers, emerging favorites and the critically acclaimed Sephora Collection.
In 2015, Sephora partnered with Arvind Fashion Limited and since then, the brand has rapidly expanded across India and managed to gain a significant market share in the premium beauty segment, with a vision to build its E-commerce arm in the country.
Today, with 27 stores and sephora.nnnow.com, Sephora has established itself as a leader in prestige beauty retail, with a true omni-channel presence across the country.
Since its debut almost 50 years ago, Sephora has been a leader in global prestige omni-retail, inspiring clients to explore a universe of beauty and wellness, while extending the world's most loved beauty community. Clients can also experience Sephora online at sephora.nnnow.com and access the free-to-join loyalty program that offers unique rewards and experiences.