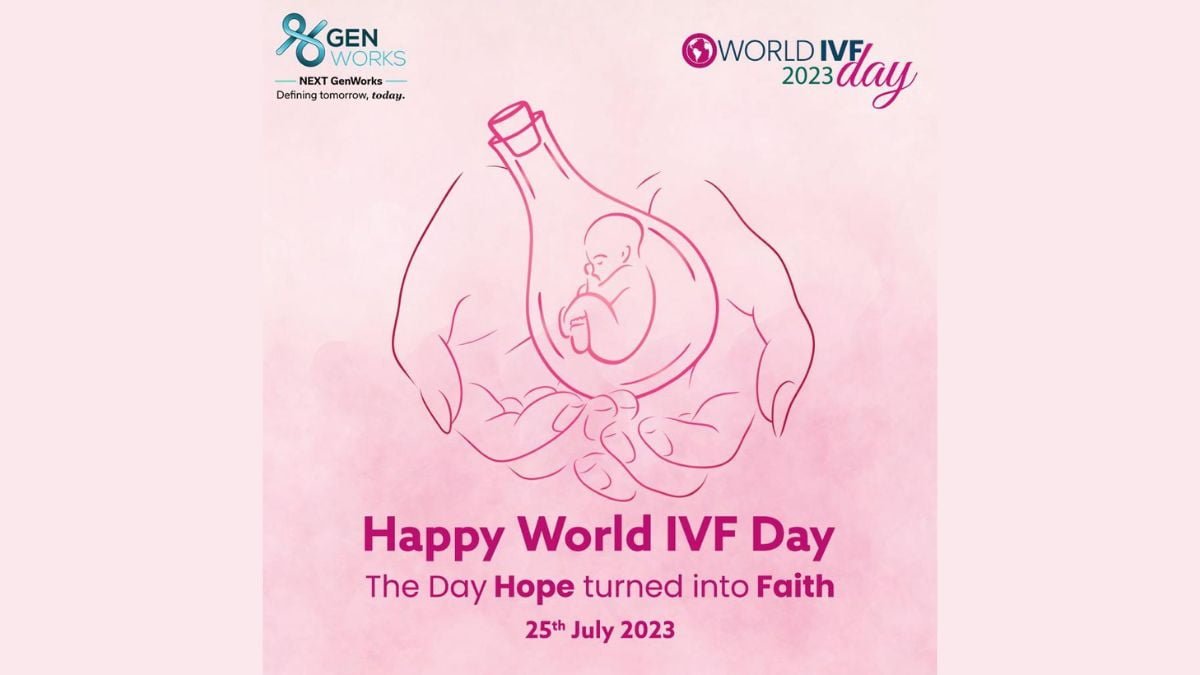 Hysteroscopy As An Important Diagnostic and Therapeutic Method Before IVF
This World IVF Day, let's eradicate infertility by sensitizing and increasing the importance of hysteroscopy as an effective method for diagnosing and treating intrauterine problems.
New Delhi (India), July 25: A fundamental step of an infertility workup is to evaluate the shape and regularity of the uterine cavity. The acquired uterine lesions including uterine fibroids, intrauterine adhesions, and endometrial polyps can become reasons that may cause infertility as they interfere with proper embryo implantation and growth. Common congenital uterine malfunctions are also considered to play an important role in delaying natural conception. Once the uterine cavity has to be investigated as part of the infertility workup, hysteroscopy is way more accurate than other diagnostic methods, mainly HSG. This is also the main indication for performing diagnostic Hysteroscopy.
More than 1/3 of the patients interpreted as normal following HSG is found to have a uterine abnormality after diagnostic Hysteroscopy which might be a significant cause of reproductive failure. These women may be wrongly treated, or unnecessarily investigated, while their intrauterine lesion has been missed. Diagnostic hysteroscopy allows complete, accurate identification of intrauterine abnormalities that might negatively affect endometrial receptivity and implantation. The information derived from hysteroscopy helps the physician to institute appropriate therapy and by doing so improve conception rates over shorter intervals.
GenWorks brings Truclear from Medtronics – the biggest game changer in hysteroscopy procedure and enables safe and precise diagnostics and treatment. This brings an end to the archaic blind procedures that create more damage as this is a see-and-treat procedure. The mechanical hysteroscopy tissue removal system also known as hysteroscopicmorcellation or hysteroscopic tissue removal, is a minimally invasive surgical procedure used to remove abnormal tissue or growths from the uterine cavity. It is typically performed using a hysteroscope, which is a thin, lighted instrument inserted through the vagina and cervix into the uterus.
During a Hysteroscopy, specialized instruments are used to remove abnormal tissue, such as polyps, fibroids, or uterine septum, from the uterine cavity. The minimally invasive system typically utilizes a device called a morcellator, which breaks down the tissue into small fragments for removal. This technique allows for the removal of larger tissue specimens compared to traditional hysteroscopic methods.
Benefits of the mechanical Hysteroscopy tissue removal system include minimal incisions, reduced scarring, shorter recovery time, and preservation of the uterus. It is often performed as an outpatient procedure, meaning patients can often go home the same day. The technique is fertility conserving – avoids damage to the uterine wall and other complications that may cause damage to the uterus, has minimal/no dilation – office Hysteroscopy for operative work, quicker see-and-treat methodology helps preserve precious time during the procedure cycles – no OR, no anesthesia, suction D&C incomplete evacuation and no energy-induced damage.
Developed countries have already moved towards minimally invasive technologies and GenWorks is bringing this in India to improve IVF outcomes and safe procedures. There has been a huge interest in this technology and early adopters are IVF experts in Tier 2 towns. This is a welcome change and will hugely impact outcomes and safe procedures closer to home and avoids patients from traveling to Metros and overwhelming the healthcare system in these cities.
GenWorks has made a pioneering effort to put together best-in-class technology for women's wellness. Mr. S Ganesh Prasad, Founder MD & CEO, GenWorks Healthcare said "We serve the maximum number of women's health specialists in our country and hence are able to put together solutions from early screening to safe treatment." Mr. Prasad further said, "GenWorks' strategy for women's health is to impact wellness and safe treatment. We believe the value of women and their well-being is of paramount importance in everything we do. The addition of TruClear is a huge opportunity for safe treatment and almost freedom from archaic practices that affect the wellbeing of our women.''