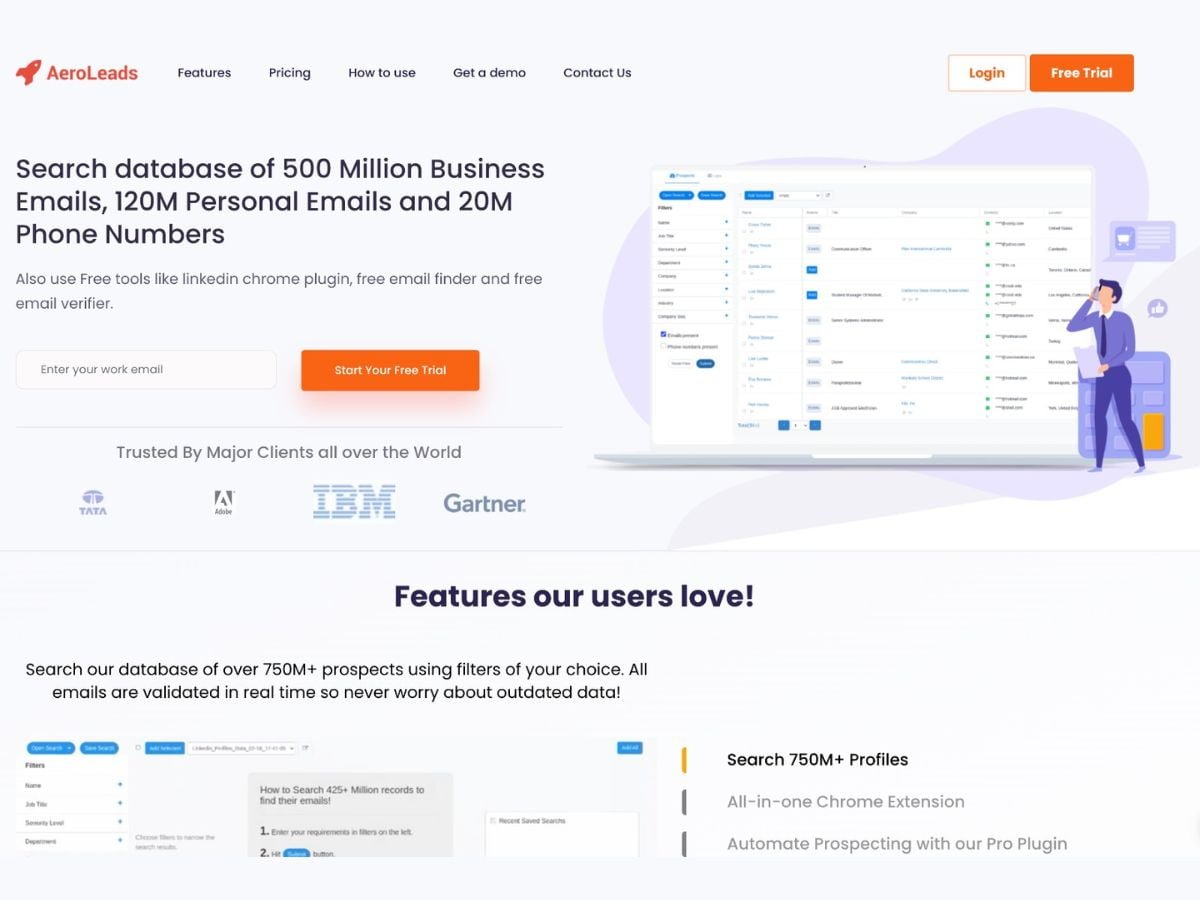 How Email Finder Tools like Aeroleads Supercharge Email Marketing
Bangalore (Karnataka) [India], August 8: In today's digital landscape, businesses are leveraging email marketing as a powerful strategy to expand their global presence. An integral part of successful email marketing is having accurate and verified business emails. Aeroleads, a leading provider of email finder tools, offers a range of exclusive features that enable businesses to find, verify, and maximize the potential of their email campaigns.
Benefits of using Aeroleads Email Finder Tool:
Instant Access to Targeted Contacts: Aeroleads' email finder tools provide a searchable database, empowering businesses to quickly locate and connect with their target companies and contacts. By sourcing personal emails, business emails, and phone numbers, businesses can narrow down their search using keywords or specific attributes. This ensures they focus on the right prospects, saving time and effort.
Verified Emails: In the digital realm, trust is paramount. Email verification plays a vital role in establishing credibility with the audience. Aeroleads' email lookup tools offer email verification services, ensuring that businesses enhance their online presence and gain the trust of potential customers. Verified business emails naturally garner more attention and trust, ultimately resulting in increased sales and revenue.
Seamless Integration with Chrome Plugins: Aeroleads come equipped with email finder Chrome plugins that seamlessly integrate with LinkedIn and various websites. These plugins enable businesses to extract valuable data, find relevant emails, and discover phone numbers. By leveraging these tools, businesses can target potential customer bases within specific industries or geographic areas. Advanced filters further refine the search, ensuring businesses connect with the right contacts.
Streamlined Bulk Email Campaigns: Conducting successful bulk email campaigns can be complex and time-consuming. However, with Aeroleads' email finder tools, B2B businesses can simplify the process. These tools allow businesses to effortlessly find bulk emails for specific contacts. By automating the campaign process, businesses save valuable time and costs, enabling them to focus on building relationships and driving conversions.
Email finder tools, such as Aeroleads, have become indispensable assets for businesses aiming to optimize their email marketing efforts. By streamlining the lead generation process, these tools provide accurate and verified business emails, enabling businesses to build targeted email databases and mailing lists effortlessly. With Aeroleads' features, businesses can enhance customer relationship management, increase sales, and maximize the effectiveness of their email marketing campaigns.
In a digital landscape where personalization and targeted marketing are key, Aeroleads' email finder tools empower businesses to reach their desired audience with precision and efficiency. By supercharging email marketing efforts, businesses can achieve tangible results, nurture customer relationships, and drive sustainable growth.