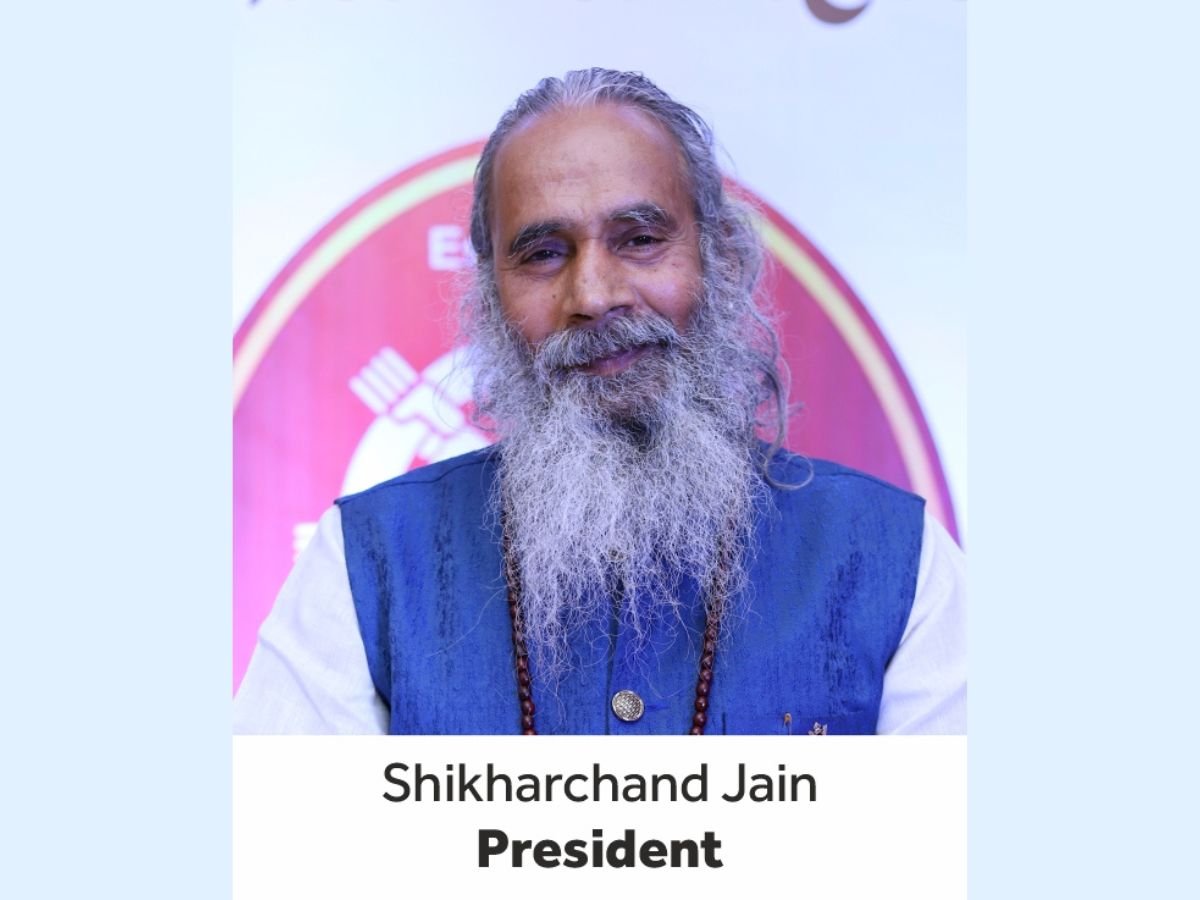 Hindustan Chamber Of Commerce to Organise 5TH Edition of "ASIATEX – 2023" Textile Trade Fair from 31ST August TO 2ND September, 2023 at Mumbai
Mumbai (Maharashtra) [India], August 5: Hindustan Chamber of Commerce will organise "ASIATEX 2023" Textile Trade Fair during 31st August to 2nd September 2023 at JIO World Convention Centre, BKC, Mumbai. This will be 5th Edition of the B2B Fair.
Shikharchand Jain, President of Hindustan Chamber of Commerce (HCC) stated that there will be about 125 stalls in the Fair as the Chamber has completed 125 years. This is a landmark occasion for the Chamber and the Fair will have majority stalls of large size varying from 904 sq. ft., to 97 sq. ft. There will be a wide range of stalls with representation from Mumbai, Bhiwandi, Surat, Ichalkaranji, Bhilwara, Ahmedabad and all major textile hubs.
The Fair will display a large range of yarns, fabrics, made-ups, technical textiles, uniform fabrics, home textiles, furnishing fabrics, knits, garments etc. mainly by manufacturers and exporters.
A footfall of more than 15,000 visitors expected during the 3 days Fair.
.This B2B Fair will be spread over 60,000 square feet at JIO World Convention Centre, out of which 25,000 square feet will be designated for stalls. The rest of the space will be occupied by stage, VIP lounge, meeting centre, conference room, cafeteria, etc.
Convener of Asiatex – 2023 Organising Committee is Sushil R. Gadia and
Uttam V. Jain, is the Convener of Public Relations Committee.
Shikharchand Jain is the President, Sajjan Kumar Dokania is Vice President, Hon. Secretaries are AnuragPoddar, Vinod J. Lodha, Nirmal Kumar Gupta and Treasurer is Sanjeev D. Bubna.
Hindustan Chamber of Commerce:
Hindustan Chamber of Commerce was established in the year 1897 and having its headquarter at Kalbadevi Road, Mumbai. It has more than 2,000 business houses as members, related to the textile trade. The Chamber runs Marwari Commercial High School & Junior College as well as Hindustan Chamber Chikitsalay. The Chamber has also been conducting arbitrations, which is a costeffective and faster way of resolving disputes. The Chamber is also authorized by Ministry of Commerce, Govt. of India to issue "Certificate of Origin" (non- preferential) to the exporters since 2002.