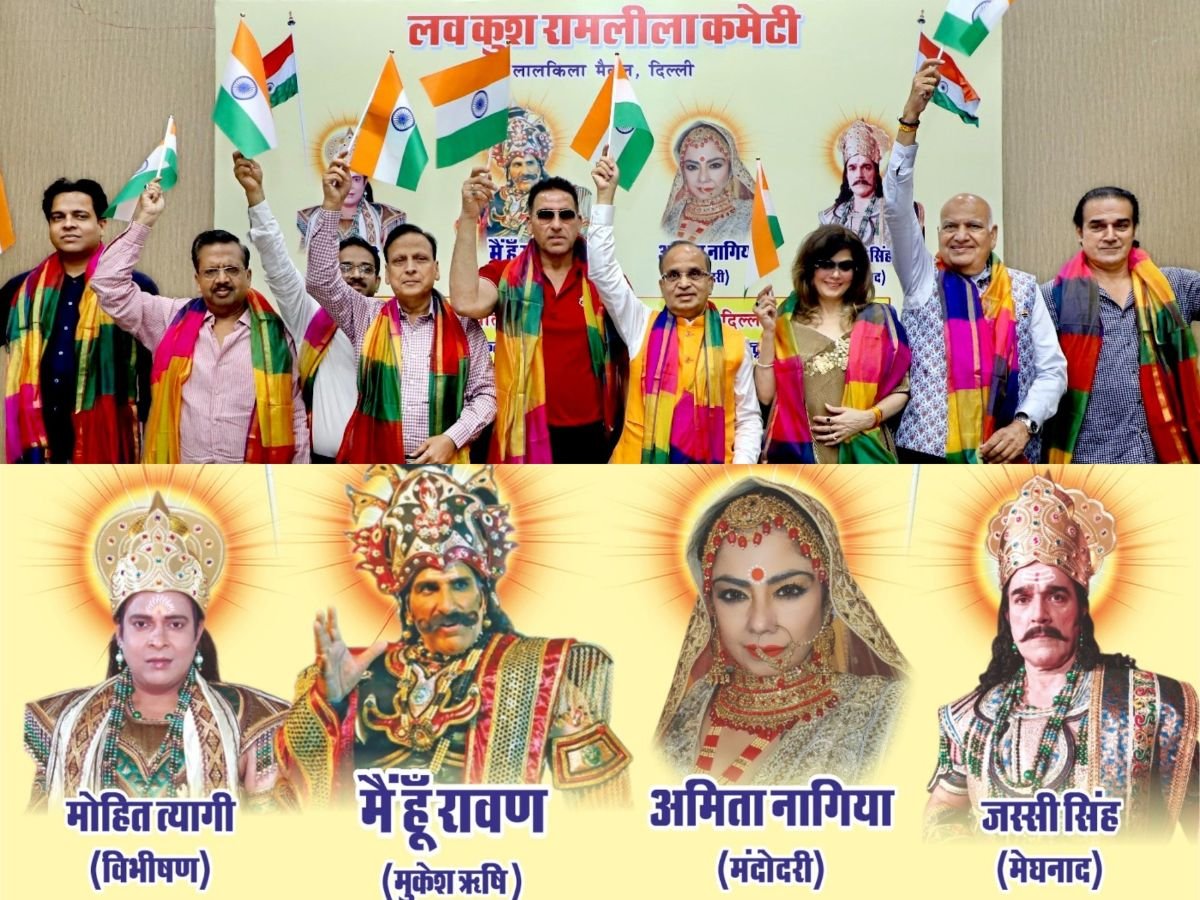 Grand Ramleela Event at Shiv Dham: Lav Kush Ramleela Committee Presents Epic Saga with Bollywood Stars
New Delhi (India), August 14: Renowned Lav Kush Ramleela Committee, known for its grand performances at LalQilaMaidan in Delhi, organized a press conference at Constitution Club, New Delhi. The committee's chairman, Arjun Kumar, extended Independence Day greetings and revealed that this year's Ramleela enactment would feature prominent characters portrayed by eminent figures from the Hindi cinema industry. Mukesh Rishi, a renowned Bollywood antagonist, will play the role of the learned scholar Ravana, while AmitaNangia, a popular TV actress, will depict Mandodari, MahabaliRavana's wife. Other notable actors include MohitTyagi as Vibhishana and Jassi Singh as Meghanada.
Arjun Kumar, the president of Lav Kush Ramleela Committee, mentioned that the Ramleela performance at LalQilaMaidan this year would incorporate new and innovative techniques to create a magnificent and captivating presentation. A three-story grand stage, inspired by Kashi's Baba VishwanathDham temple, will be erected. The set is being crafted by experienced artisans from Varanasi, Mathura, Rajasthan, and Haryana. The stage will stand at a towering 150 feet long and 65 feet high, hosting the Ramleela at Shiv Dham. Elaborate sets, including a 31-foot-tall Mount Kailash and a dense jungle, will be constructed. These sets will host pivotal scenes such as Lord Ram, Lakshman, and Mother Sita crossing the river with the guidance of boatman Kevat.
On the second floor, a grand stage with 3D mapping effects, equipped with a massive LED display and digital Dolby sound, will present Lord Shri Ram's divine saga through daily performances. On the third floor, a spectacular stage inspired by the dimensions of Kashi's Baba VishwanathDham temple will host celestial beings showering Lord Ram with flowers amid the narrative.
Suresh BhushanVarisht, the vice president of Lav Kush Ramleela Committee, revealed that during the festival held at the enactment site from October 15 to 25, 2023, there will be unique swings and a variety of delectable vegetarian cuisine, including Delhi's famous chaats and pakodis.
Praveen Single and KapilRastogi, the ministers of the enactment, stated that this year's Ramleela would be fully digital and high-tech. The live broadcast of the Ramleela would be telecasted through various channels.
Responding to media inquiries, Bollywood star Mukesh Rishi expressed his gratitude for being given the opportunity to play Ravana in the Ramleela, which holds both cinematic and spiritual significance for him. Actress AmitaNangia shared her excitement about portraying Mandodari, Ravana's wife, and actor MohitTyagi confirmed his role as Vibhishana, Ravana's virtuous brother. Mumbai-based artist Jassi Singh expressed hope that the people of Delhi would appreciate his portrayal of Ravana's son, Meghanada.
The officials of Lav Kush Ramleela Committee and the performing artists hoisted the national flag, extending heartfelt Independence Day wishes to the citizens.