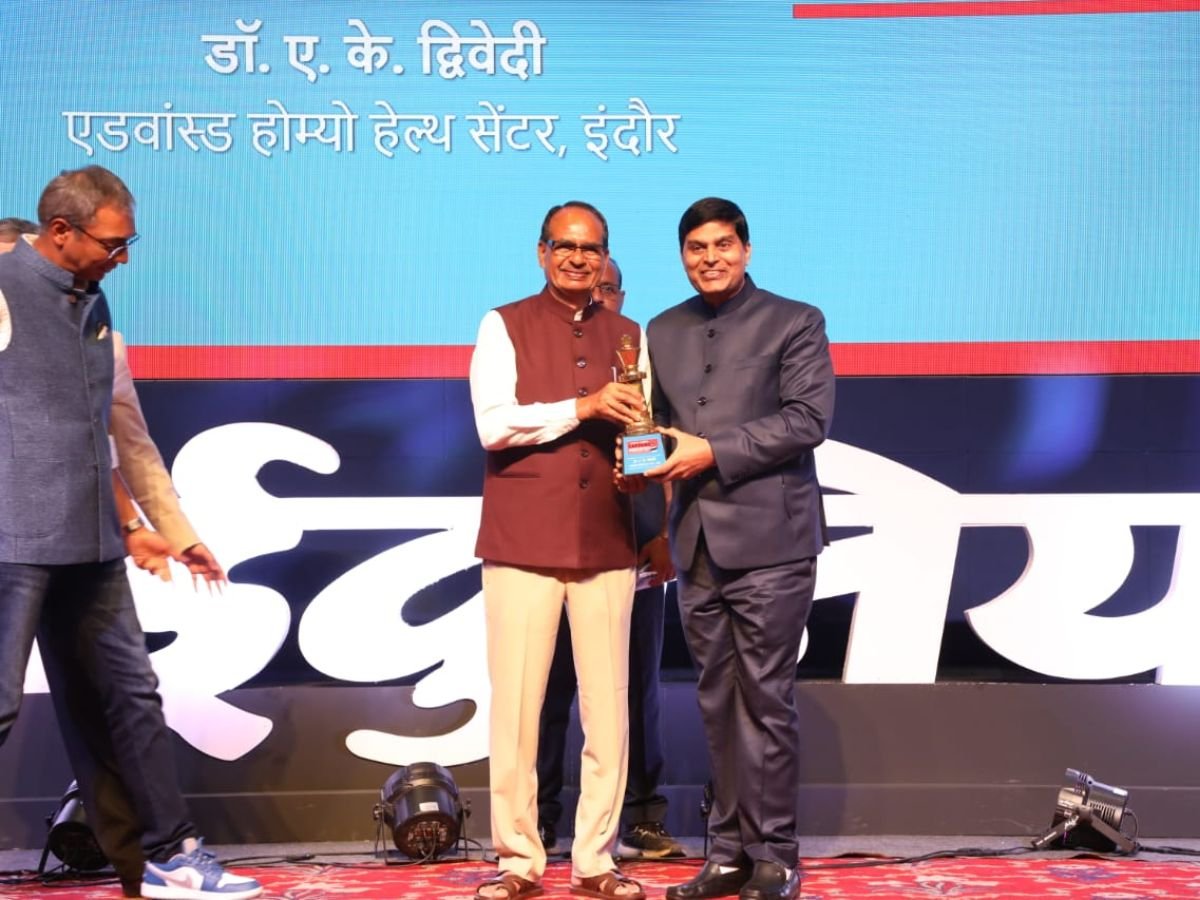 Dr. AK Dwivedi Honored with the "Captain of Industry for Homeopathy" Award
Bhopal (Madhya Pradesh) [India], July 31: In a prestigious event held in the capital city of Bhopal, Madhya Pradesh Chief Minister ShriShivraj Singh Chouhan presented the esteemed "Captain of Industry for Homeopathy" award to Dr. AK Dwivedi. Dr. Dwivedi, a senior homeopathic practitioner and member of Scientific Advisory Board, Central Council for research in Homeopathy (CCRH) under Ministry of AYUSH, Government of India, was recognized for his significant contributions to the field of homeopathic medicine, education, and research for the past 25 years.
Dr. Dwivedi's work and successful treatments were acknowledged and appreciated by dignitaries and attendees at the event. Over the years, he has revolutionized homeopathic medicine, dispelling misconceptions and myths surrounding it. Today, thanks to his efforts, homeopathy is gaining recognition not only for minor ailments but also as an effective treatment for complex diseases such as sickle cell anemia, aplastic anemia, prostate cancer, and avascular necrosis.
Being the only homeopathic practitioner from Madhya Pradesh to be a member of Scientific Advisory Board Central council for research in Homeopathy since 2015, Dr. Dwivedi has been consistently striving to promote homeopathy among the masses and change people's negative perceptions about it. His dedication to achieving better and positive outcomes has resulted in the publication of a book on Human Anatomy in Hindi, which is proving to be extremely beneficial for medical students studying in Hindi.
Additionally, Dr. Dwivedi's health magazine published in Hindi, titled "SehatevamSurat," has garnered significant popularity as it provides solutions to various health issues each month, making healthcare easily accessible to people from the comfort of their homes.
Dr. AK Dwivedi's relentless efforts to bring homeopathy to the forefront of healthcare have been recognized not only in India but also globally. He continues to inspire the younger generation, who are now considering homeopathy as a promising career option. With his unwavering dedication, Dr. Dwivedi is determined to bridge the gap between homeopathy and mainstream medicine for the well-being of the people.