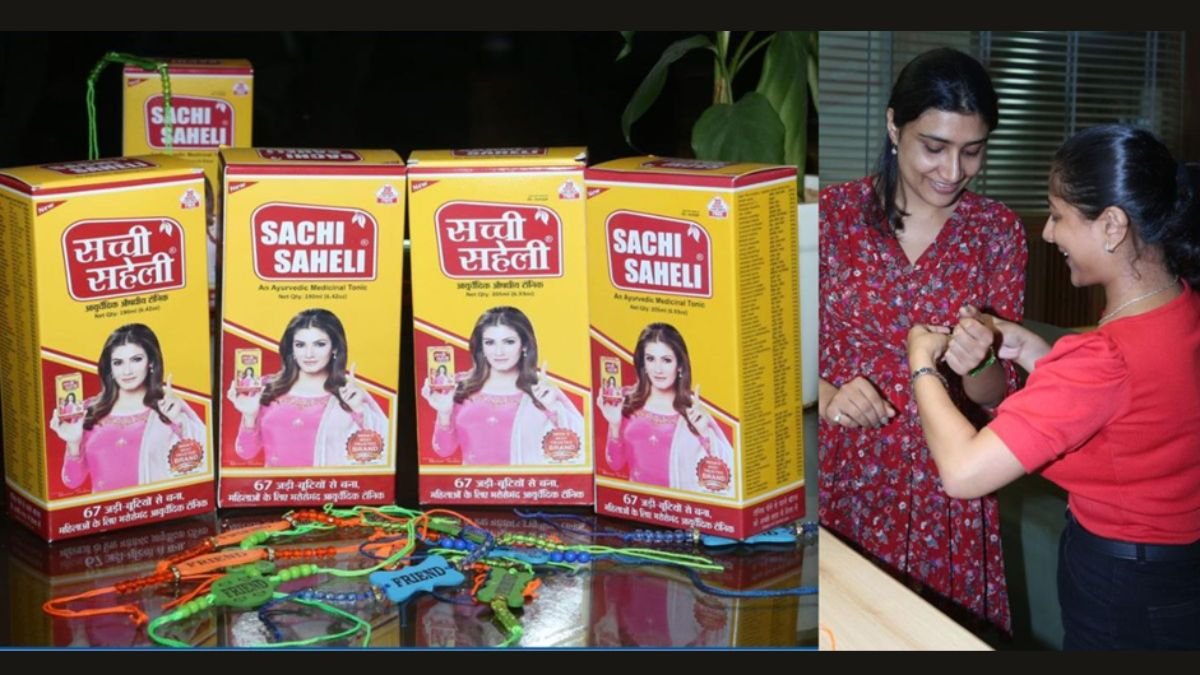 Divisa Herbals Pvt. Ltd. Celebrates Friendship Day with SachiSaheli, Emphasizing the Essence of True Friendship
New Delhi (India), August 8: Divisa Herbals Pvt. Ltd. celebrated Friendship Day with great fervor and enthusiasm in Chandigarh, showcasing the true essence of friendship and love. The event was graciously organised in collaboration with 'SachiSaheli', the company's flagship Ayurvedic product.
Friendship, an unbreakable bond that surpasses even our closest relationships, holds a special place in the hearts of everyone. On this auspicious occasion, employees at Divisa Herbals came together to commemorate the spirit of friendship. They exchanged heartfelt gestures by tying friendship bands and expressing their unwavering support for one another during both joyous and challenging times.
Entrepreneur and investor, Dr. SanjeevJuneja, also known as Brand Machine, graced the event with his presence and shared his insights on the significance of true friendship. He emphasized that friends are the ones with whom we share our thoughts without hesitation, confide in, and seek guidance from in moments of doubt.
The highlight of the celebration was the presentation of 'SachiSaheli' tonic to the women employees. SachiSaheli is a certified Ayurvedic tonic crafted from 67 rare natural herbs, specially formulated to address the discomfort experienced during difficult days, such as severe pain, irritability, backache, and fatigue. This tonic has gained the trust of women and has been an integral part of their lives for years.
Divisa Herbals Pvt. Ltd. takes pride in providing natural and effective solutions to various health concerns, with a particular focus on women's well-being. SachiSaheli stands as a testament to the company's dedication to enhancing the quality of life and promoting overall wellness.