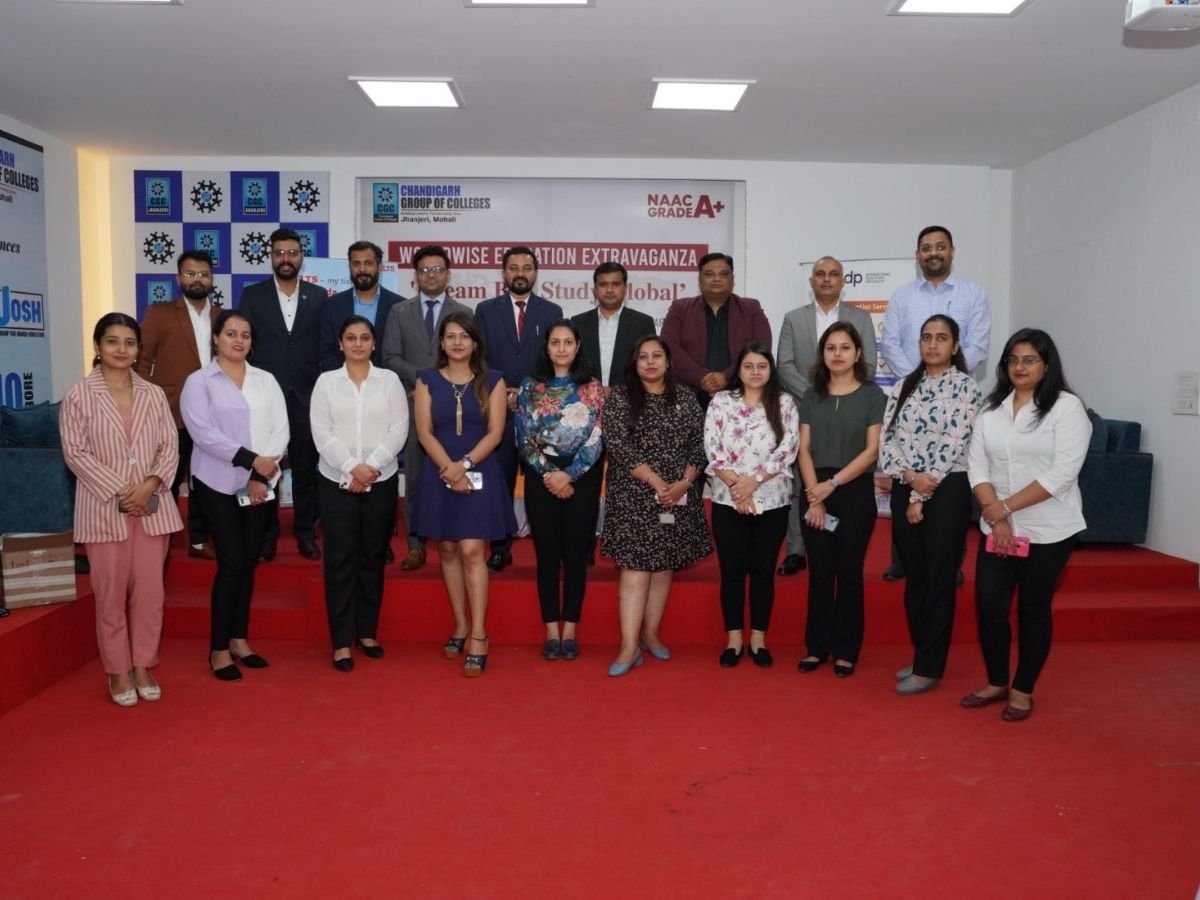 CGC Jhanjeri Lights Up the Path to Global Education: Unveiling the Worldwise Education Extravaganza
Jhanjeri (Punjab) [India], September 4:CGC Jhanjeri proudly organized the prestigious 'Worldwise Education Extravaganza,' an international event that brought together esteemed delegates from top international universities. This remarkable event, held on [29 August 2023], showcased an unprecedented opportunity for students to explore global study prospects.
The event featured distinguished representatives from top universities across the globe, including the USA, Canada, Australia, and the UK. Participating institutions included St. Lawrence College, Deakin University, University of Canada West, Edith Cowen University, Cardiff University (SG), University of Tasmania, Saint Louis University, Nipissing University, University of UK, Kent State University and Northern Light College.
Students were welcomed to engage directly with these representatives, gaining invaluable insights into overseas education options, diverse academic programs, scholarships, and much more. The 'Worldwise Education Extravaganza' aimed to equip students with the knowledge and guidance they need to embark on a transformative educational journey abroad.
Mr. Asimjot Singh Chahal, Head of International Affairs at CGC Jhanjeri, shared his perspective on the event "Such opportunities play a pivotal role in shaping students' futures. These kinds of events are not just informative but also necessary for the holistic growth of our students. The 'Worldwise Education Extravaganza' reflects our commitment to providing global exposure and fostering excellence."