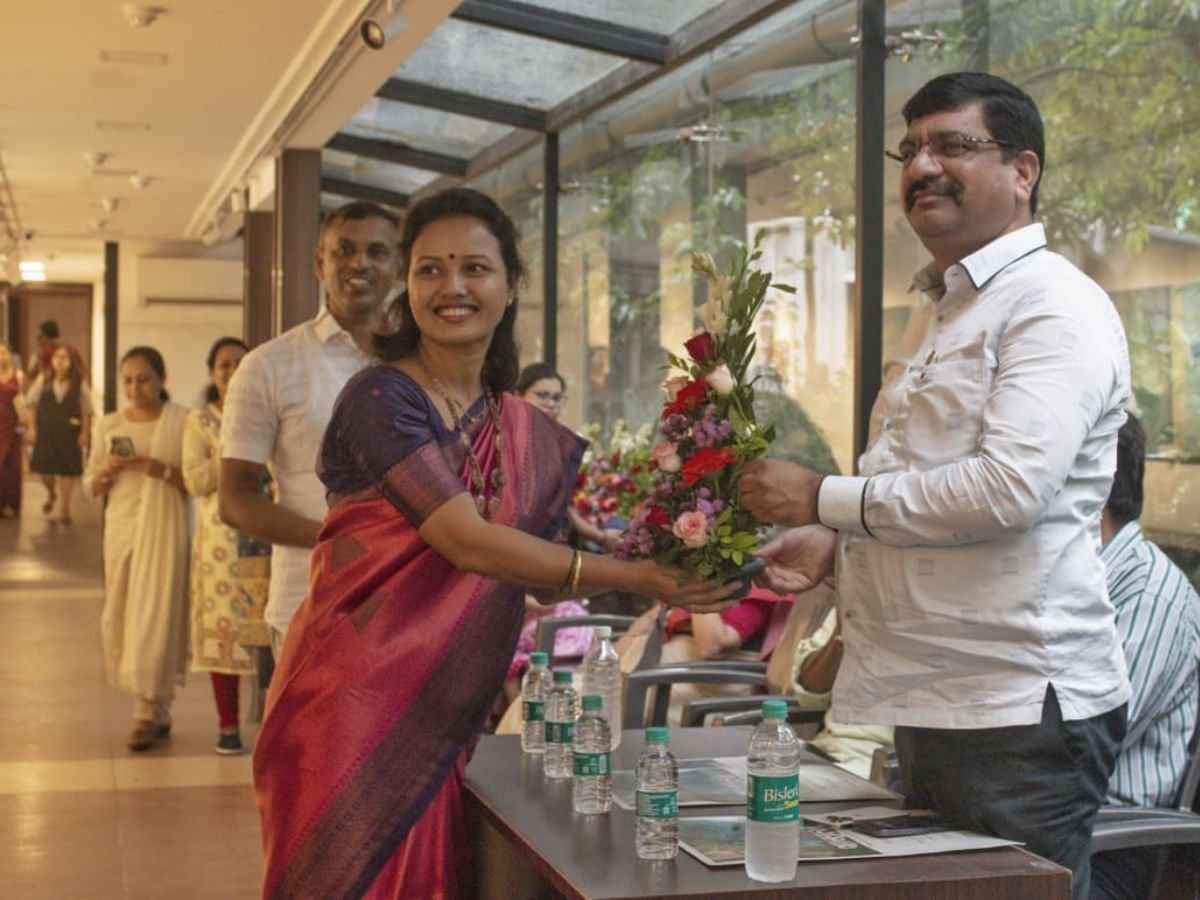 Celebrating the Bond of Love: Dipti Thakare-Kadrekar's 'Vatsalya' Exhibition Inaugurated by Philanthropist Nilesh Sambare, Founder of JijauSanstha
New Delhi (India), August 3: Renowned artist DiptiThakare-Kadrekar's exquisite exhibition titled "Vatsalya" was graced with the presence of esteemed dignitaries, including Dr. ArunSawant, Former Vice Chancellor of Mumbai University, Mr. BhalchandraThakare, Retired Deputy Director of Education, Mr. KishorThakare, Retired DFO, and Mr. MahendraThakare, President of Jijau Workers Union, among other prominent personalities. The exhibition was inaugurated by NileshSambare, the visionary Founder of JijauSanstha, at the Jehangir Art Gallery in Mumbai.
Through 28 mesmerizing paintings, DiptiThakare-Kadrekar skillfully captures the profound theme of unbounded love between cows and their calves in her collection "Vatsalya." Each artwork beautifully portrays the cow's love, tenderness, compassion, and kindness, drawing poetic renditions of a mother's affection for her child, often reflecting the profound love for cows. Art enthusiasts and patrons can witness this captivating exhibition at the esteemed art gallery from 31st July to 6th August, between 11 AM to 7 PM, experiencing the depth of emotions expressed through the masterful strokes of DiptiThakare-Kadrekar's brush.
NileshSambare, with his compassionate spirit and visionary leadership, founded JijauSanstha with a resolute mission to uplift the educational standards and socio-economic conditions of marginalized communities, especially in rural areas. The Sanstha has been at the forefront of commendable initiatives, ensuring access to quality education for children from economically weaker sections of society.
JijauSanstha's impactful contributions include establishing schools, educational centers, and vocational training institutes in remote regions, bridging the educational divide, and unlocking the untapped potential of young minds. The organization's dedicated efforts in skill development are evident through their initiatives in providing vocational training and career counseling to the youth, empowering them to secure sustainable livelihoods and envision a brighter future.
Beyond educational endeavors, JijauSanstha has actively undertaken various social welfare projects, empowering women, promoting sustainable agricultural practices, and organizing medical camps to provide healthcare facilities and spread awareness about preventive measures in rural areas.
Under NileshSambare's inspiring leadership, JijauSanstha has collaborated with like-minded organizations, government bodies, and individuals to maximize its impact and reach. Their unwavering dedication to social causes has garnered praise and support, making them a beacon of hope for those in need.
Through their relentless efforts and noble initiatives, JijauSanstha has transformed lives and ushered in positive change for thousands of individuals. NileshSambare's visionary philanthropy has left an indelible mark on society, inspiring countless individuals to pursue a better and brighter future for all, reflecting the true essence of "Vatsalya" – boundless love and compassion.