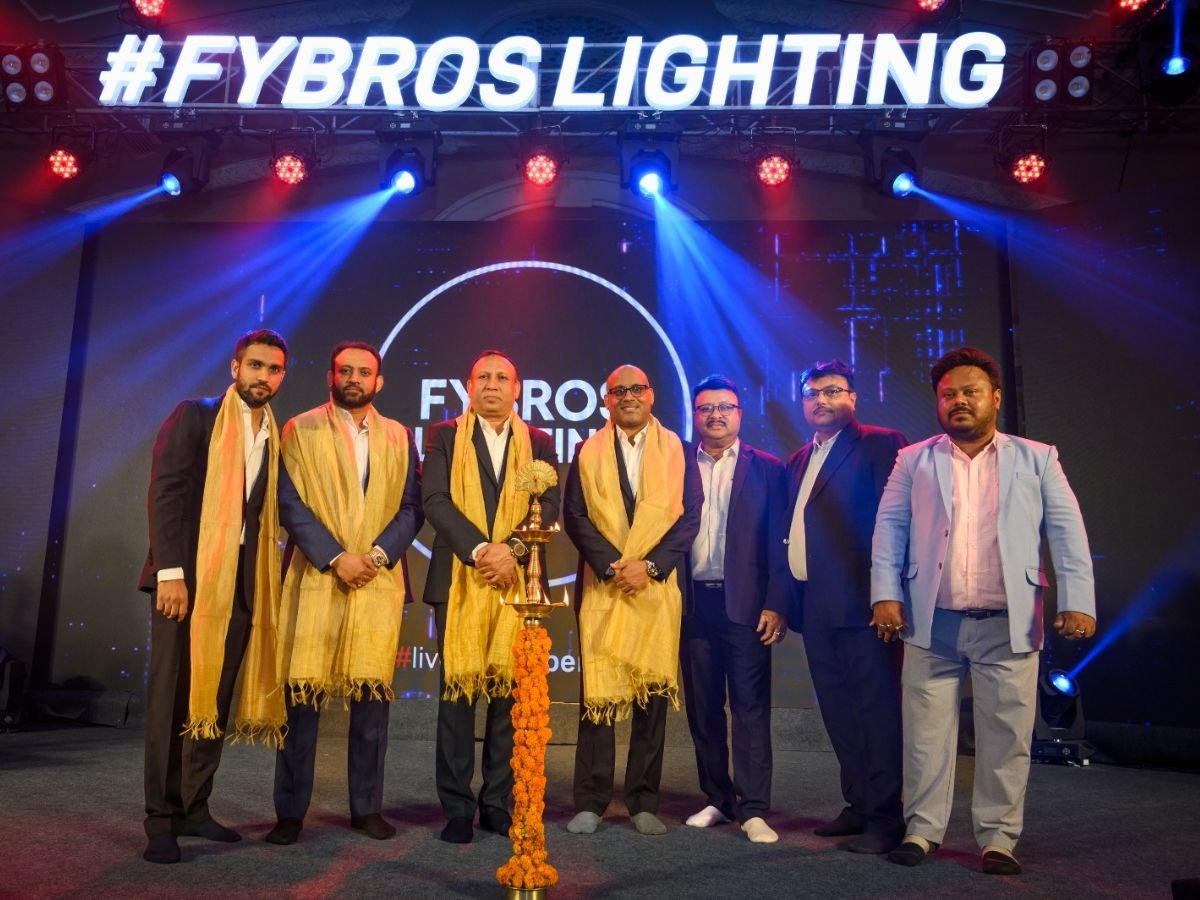 Brightening the Future: Fybros Introduces Lighting Solutions in West Bengal
Kolkata (West Bengal) [India], August 19: Fybros, a proficient brand of modern electrical goods in India, is thrilled to announce the much-anticipated launch of its state-of-the-art Lighting Segment in West Bengal. This strategic expansion reflects the company's commitment to delivering cutting-edge electrical solutions to meet the evolving needs ofconsumers.
With a legacy of excellence spanning 55 years, Fybros management has consistently been at the forefront of introducing groundbreaking electrical products. The introduction of the Lighting Segment in West Bengal serves as evidence of Fybros's consistent dedication to technological progress.
The Lighting Segment brings an array of innovative lighting solutions designed to illuminate spaces with unmatched efficiency, aesthetics, and sustainability. With a deep understanding of the evolving needs and preferences of our esteemed customers, Fybros has curated a diverse collection that caters to both residential and commercial spaces.
"Today, we take immense pride in introducing our Lighting Segment to the vibrant state of West Bengal. Our dedication to technological advancement and customer satisfaction has driven us to create a range of lighting products that not only brighten up spaces but also set new standards in energy efficiency and design," said Mr.Parasmal Jain, Director at Fybros.
The event witnessed an overwhelming response from attendees, affirming the growing demand for high-quality lighting solutions in West Bengal. Fybros is excited to embark on this new journey of illuminating lives and spaces across the city.
In conjunction with the Lighting Segment launch, Fybros also inaugurated its exclusive store in Kolkata.Fybros Smart Galerie is a testament to Fybros's commitment to providing an immersive and personalized shopping experience to customers, allowing them to explore and interact with the latest electrical solutions in a dedicated space.
About Fybros-
Fybros is a proficient brand of modern electrical goods in India, which construct a premium range of electrical products ranging from Wires & cables, Switches & accessories, Switchgears to Lighting systems. It was founded by the management of Balar Marketing Pvt Ltd in 2012. They have been catering to the needs of the Indian Electrical Equipment sector since 1968 by the name of Kundan Cab. Fybros believes in benefiting every customer by using modern yet cost-effective technology and adhering to superb quality and innovation that meets industry standards.