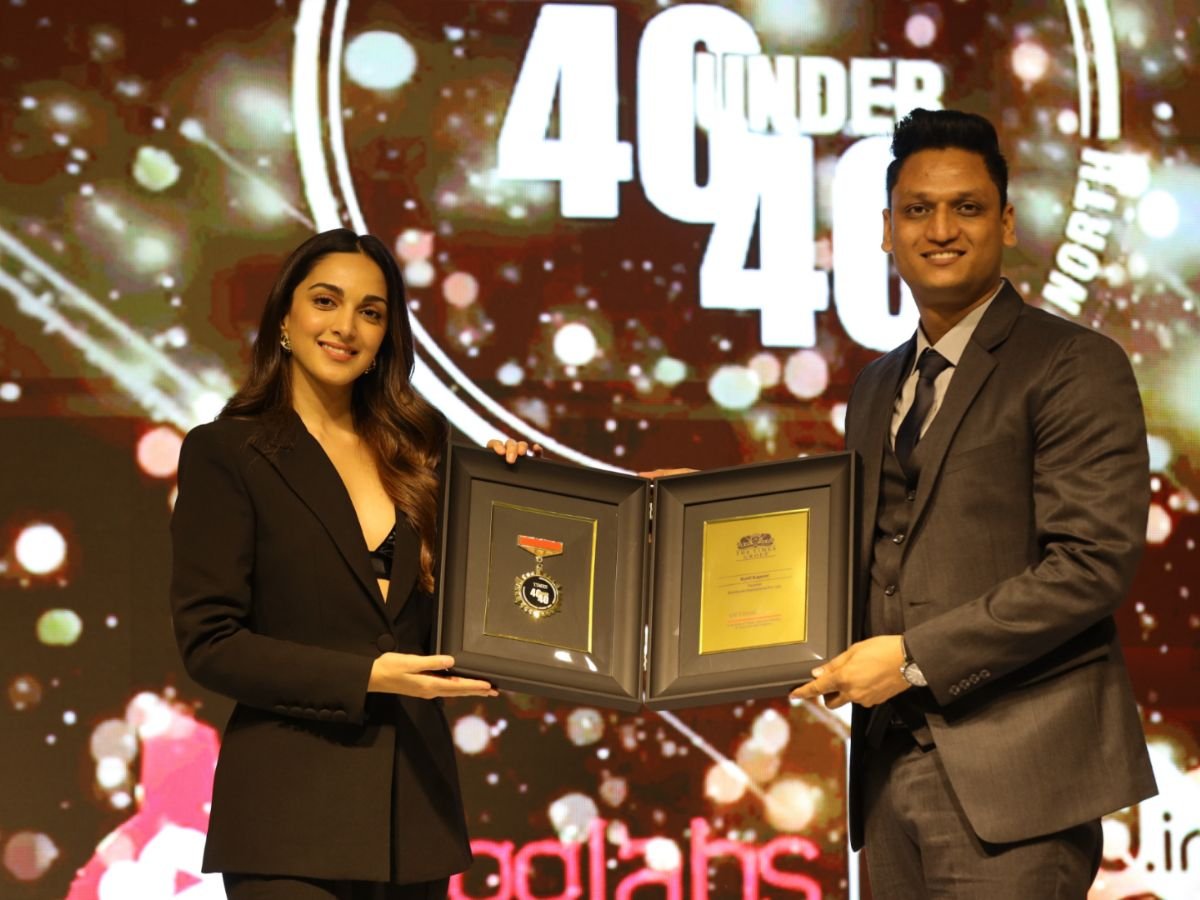 Brenstone Founder & CEO Sunil Kapoor, felicitated at Times 40 Under 40
Gurgaon (India), July 28: The Times 40 Under 40 honored the achievements of young entrepreneurs, leaders, and change-makers who have made significant contributions in their respective fields. The event was held at the Hotel TheOberoi in Gurgaon on July 24th, 2023. Sunil Kapoor, Founder & CEO of Brenstone, felicitated at the Times 40 Under 40 ceremony by the well-known Bollywood actress KiaraAdvani.
Speaking after being felicitated as Sunil responded, "I cannot thank you Times Group and Kiara enough for choosing me for this award. Standing here on this stage is an inexpressible event in itself. I am glad that you people acknowledged our efforts and chose us for this award. This moment is incredible. This award is a token to my team for all the efforts they put in and all the motivation and trust that they show towards me. A huge thanks to everyone present here and once again the sincerest thanks to the jury members. Thank you!"
Brenstone is a consulting company that offers access to the best management consultants and sourcing opportunities through one easy-to-use platform.Utilizing an extensive international network to carry out cross-border work allows us to bring a truly unique approachto the various sector. Brenstone have a presence in India, Singapore, Dubai, Africa, Europe, the UK and the USA.
Helping people feel connected and driving them towards something great has always been Sunil's passion. With a wide range of 18+ years of Global experience in formal leadership and team development, including more than a decade of managing the global Supply Chain of global Fortune 500 companies.
Sunil, the mind behind Brenstone, believes that the strongest organizations are those in which employees feel connected to each other and their work. Employing tailored training, workshops, coaching, and keynotes, he facilitates the establishment of these vital connections.
Throughout his career, problem-solving has been a driving force, fuelled by his insatiable intellectual curiosity to find answers to the most pressing question. With his refined skill set, he instils customer-centric mindfulness that enables companies to thrive and innovate. This approach has consistently delivered successful outcomes for his clients over the years, and his commitment to continuous learning underscores his dedication to growth.
With a teamof 120+global Industry and Domain-specific specialists, the company helps businesses make proper strategic decisions and proactively manage the company portfolio over time for creating value through:
Technical Support – Global Sourcing, Management Consulting & Make in India- Shifting production facilities from Developed countries to India, which is through EOU "Export Oriented Units"
Merger and acquisition – Technology collaborations, Joint Ventures, complete buyout and sales, Fundraising and mentoring, Executive Recruitment and Training &
India's first co-founder search engine – where founders can find the right co-founder.