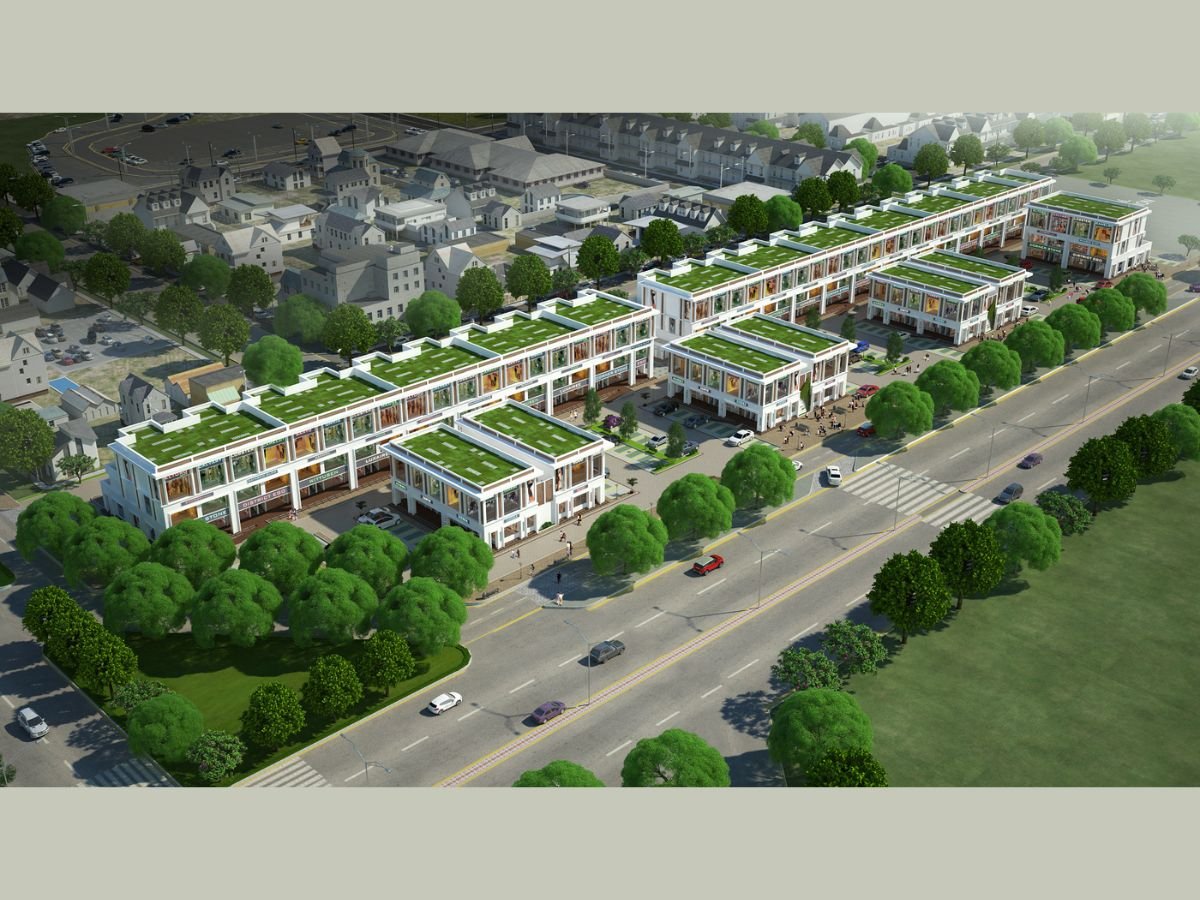 ALC-District One: Emerging Commercial Destination in Mohali
Mohali (Punjab) [India], August 19: District One is a high street complex that is rapidly establishing itself as a thriving commercial centre in the bustling and vibrant city of Mohali. Owing to its strategic planning and modern infrastructure, District One is emerging as the prime choice for businesses seeking a dynamic environment.
In a significant stride towards growth, ALC Group has introduced District One into its esteemed fold, opening a remarkable chapter in the development of Tricity's realty sector. The new addition of this noteworthy landmark to the ALC Group portfolio brings out an unrivalled synergy that has the potential to change the face of commercial excellence.
Emerging as a captivating commercial oasis, this distinctive high street complex has quickly become a prominent centre catering to a wide array of audiences and garnered acclaim for its premium assortment of retail outlets, enticing eateries, and personal care brands.
The eclectic mix of well-known brands, including McDonald's, Subway, Blue Tokai, Anytime Fitness, HDFC Bank, Bella Gusto Caffe, The New Shop, O'Chicken, Desi Urban Chai, Beardo Salon, Inshya "Upcoming Luxury Wedding Studio" with Hi End ethnic wears for Bride & Groom and many others famous brands,create an extensive mosaic of opportunities. As a result of this diversity, the economic ecosystem in District One is always thriving and dynamic.
District One is an ideal place for upscale shopping centres and business establishments owing to its modern and exquisite setting. In addition to its elegant ambience, it serves as an excellent venue for brands to present their products and generate an imprint that lasts.
With a prestigious address of 4.05 acres facing IT sector, located on Sector dividing road, Adjoining PR-7 International Airport Road this magnificent commercial hub offers high visibility and efficient circulation to generate great footfall. Boasting six entry/exit points, accessing District One is a seamless experience, ensuring a steady and convenient flow of customers.
District One is situated in close proximity to substantial amenities because of its strategic positioning. Its magnetism is further heightened by the close proximity of Fortis Hospital (2.5 km), Cricket Stadium (2.0 km), International Airport (10 km), and Mohali IT HUB (2 km).
It promises an abundance of lucrative business prospects alongside steady growth with a mix of established and up-and-coming business entities. This perspective reinforces its reputation as a centre for economic prosperity.
It marks the inaugural instance of its type featuring a distinctive design that includes a basement, ground floor, first floor, and second floor, with a double height of 18 ft. The SCO plots maximise the amount of ground-level retail space available by providing ample parking provisions and 100% ground coverage.
This expansion of ALC Group underlines a visionary approach towards growth and innovation. The company's dedication to creating exceptional spaces for people to connect, engage, and prosper remains consistent even as its portfolio of projects continues to grow.
To sum up, District One is next one stop shop for transcends beyond conventional retail settings. It epitomises a seamless fusion of excellent location, accessibility, diverse brand presence and superb ambience, all of which combine to provide visitors with an experience like no other. District One continues to change the face of the business and lifestyle setting in Mohali as a beacon of upscale commercial excellence.