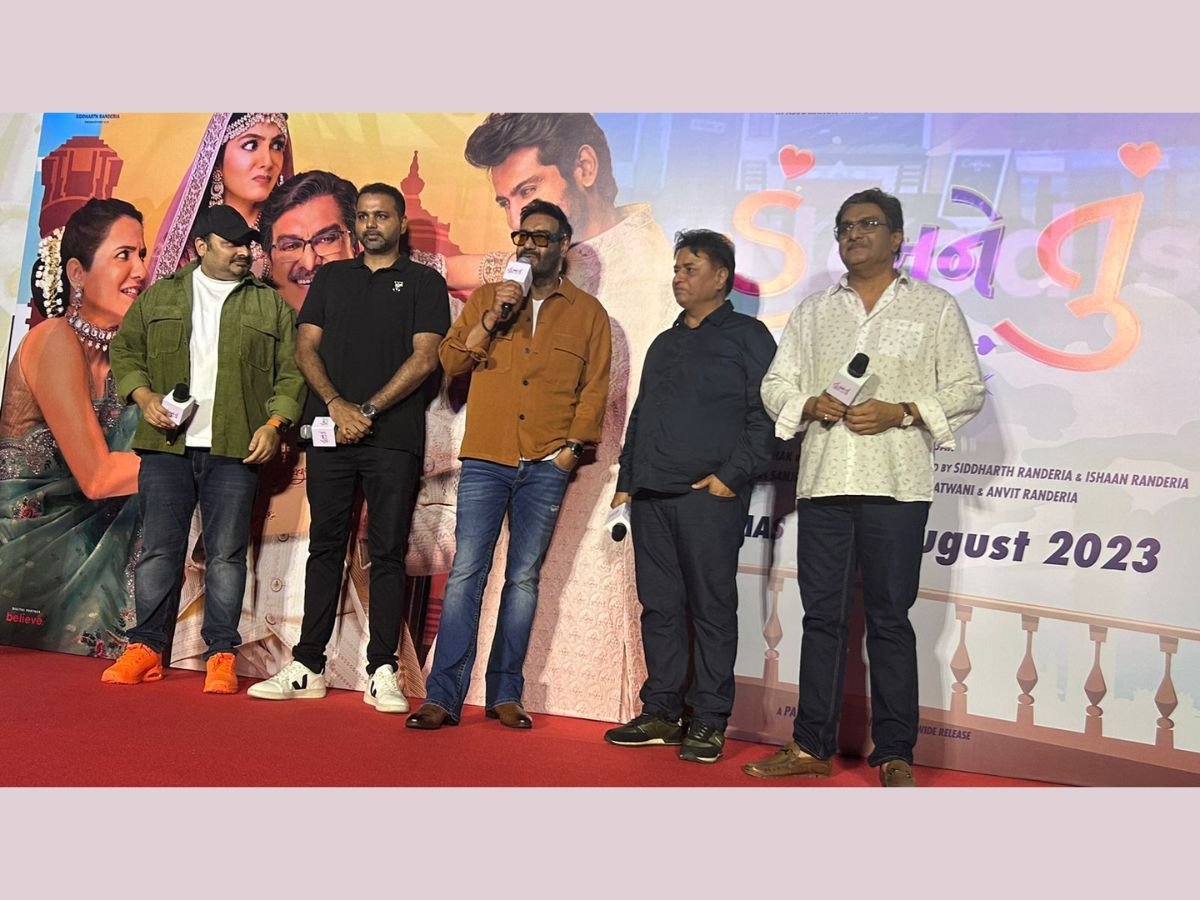 Ajay Devgn launches the trailer of Gujarati Family entertainer Hu AneTu in Mumbai
Mumbai (Maharashtra) [India], August 8: Actor, Director and Producer Superstar Ajay Devgn unveiled the trailer of Gujarati film Hu AneTu at an event in Mumbai. Present were the stellar cast of the film lead by SiddharthRanderia with SonaaleeLele Desai, Puja Joshi and ParikshitTamaliya, producers Kumar MangatPathak, IshaanRanderia and director MananSagar.
After watching the trailer Devgn said, "withhumour there is also family emotions and that's very nice in the trailer."
Veteran actor SiddharthRanderia known for films like GujjubhaiThe Great and ChaalJeeviLaiye said, "we are thankful to Panorama Studios to come on board. Kumar ji agreed to produce the film in just 7 minutes. We are thankful to Ajay ji that he came here to unveil the trailer."
"We are trying to showcase this Gujarati film well not only in India but overseas as well. This is an initiative to take Gujarati cinema to the world." informed Producer Kumar MangatPathak.
Presented by Panorama Studios, in association with SiddharthRanderia Production, Hu aneTu is slated to release In cinemas on 30th August.