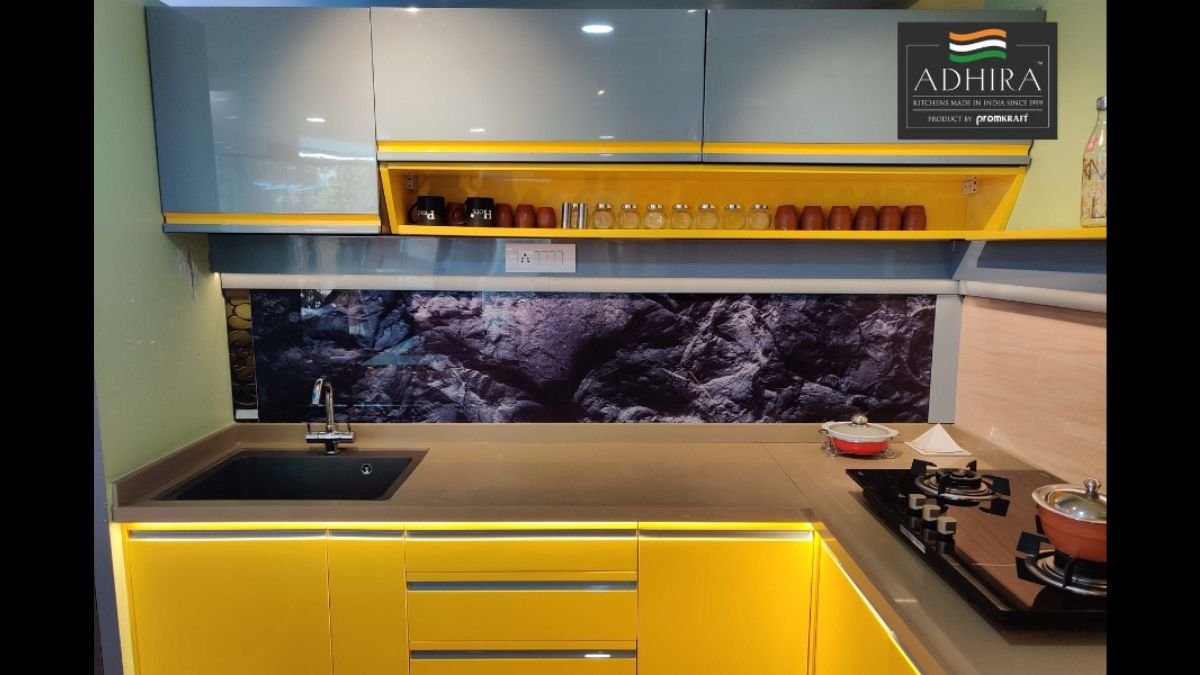 Adhira Kitchen Expands Its Footprint, Bringing Exquisite Modular Kitchens to 75 Cities
Mumbai (Maharashtra) [India], July 19: Women are the epitome of strength, compassion, and selflessness. They play multiple roles and give their all to those around them. As a token of appreciation for their unwavering dedication, Adhira Kitchen presents the perfect gift to honor the dignity of every woman. Welcome to the world of Adhira from the PromKraft Premium Range, where the fusion of aesthetics and functionality brings life to the complete Indian kitchen.
With a legacy spanning over two decades, Adhira Kitchens has emerged as a leading manufacturer of exquisite and contemporary modular kitchens and furniture. With a strong focus on quality and craftsmanship, Adhira Kitchen offers a diverse range of designs to suit various tastes and preferences. The company's commitment to excellence ensures that every customer can find a kitchen design that resonates with their unique style and requirements. From sleek and modern styles to timeless classics crafted by renowned architects, Adhira has established itself as a pioneer in modular acrylic kitchens.
As a part of Promkraft, the industry-leading manufacturer of architectural modular kitchens and furniture since 1999, Adhira Kitchen is backed by years of experience and expertise. The company operates from a state-of-the-art 12,000-square-foot factory in Dapoli, Maharashtra, showcasing the strength of Indian engineering. Supported by a dedicated team of 50 skilled professionals, Adhira ensures that each product adheres to the highest standards of manufacturing and installation.
What sets Adhira Kitchen apart is its wide reach across India. Currently, Adhira Kitchen is serving customers in 75 cities, including major metropolitan areas like Mumbai, Pune, Nagpur, Thane, Navi Mumbai, Nashik, Aurangabad, Kolhapur, Solapur, Ahmedabad, Surat, Vadodara, Rajkot, Jaipur, Chennai, Thiruvananthapuram, Kochi, Bangalore, Hyderabad, Kolkata, Patna, Noida, and New Delhi. This extensive presence allows customers from various regions to experience the elegance and functionality of Adhira's modular kitchen solutions.
Adhira Kitchen has been recognized for its exceptional contributions and garnered accolades within the industry. In 2018, the brand received the prestigious Retail Icon award from the prominent news publication, MidDay, acknowledging its dedication to providing unmatched kitchen solutions. Furthermore, in 2019, Adhira Kitchen clinched the MaharashtrachaFourvite Brand Award in the customer satisfaction category, further reinforcing its commitment to delivering excellence.
Promoters Ar. Sandeep Joshi, Ar. AbhijitSaigaonkar and Mr. Tushar Joshi, along with CEO Pratik Joshi and the team, are the driving forces behind Adhira Kitchen. With their vision and commitment to excellence, they have steered the company towards becoming a leading name in the modular kitchen industry.
Ar. Sandeep Joshi, Co-founder of Adhira Kitchen, shares his passion for the brand, stating, "At Adhira, we strive to create kitchens that not only meet the highest standards of design and functionality but also reflect the essence of Indian aesthetics. We are dedicated to transforming every cooking space into a place of joy and inspiration."
Ar. AbhijitUlhasSaigaonkar, another Co-founder, emphasizes the importance of quality and customer satisfaction, saying, "Our team of skilled craftsmen ensures that every product is crafted with precision and attention to detail. We believe in delivering superior quality and value to our customers, surpassing their expectations."
With its commitment to excellence, aesthetics, and customer satisfaction, Adhira Kitchen is transforming the way Indian kitchens are designed and experienced. Each modular kitchen is a blend of artistry and practicality, making cooking a delightful experience.
For more information and to explore Adhira's exquisite range of modular kitchens, please visit their official website https://adhirakitchen.com/ or contact their dedicated customer service team.